Treasury Buyers Prepare for 30-Year Bond Sale After Yield Tumble
by and
U.S. 10-year debt sold at lowest yield since 2012 on Wednesday

Demand for Treasuries climbs amid global central-bank easing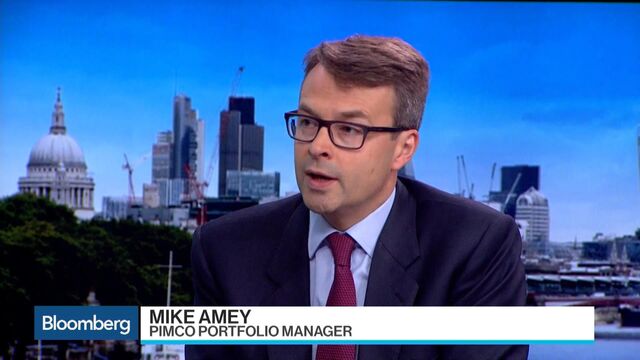 A day after investors proved they're still interested in buying Treasuries amid tumbling yields, a sale of 30-year securities will give them another opportunity to snap up bonds.
The U.S. on Wednesday sold $23 billion of 10-year notes at their lowest yield in four years. Demand from a group of buyers that includes foreign central banks and mutual funds was near record levels. A three-year note sale a day earlier also drew the strongest demand of 2016. Thursday's auction will offer $15 billion of bonds due in three decades.

In some ways, the demand flies in the face of warnings from investors such as Bill Gross and Jeffrey Gundlach that the bond market is in a bubble because of unprecedented monetary stimulus from the Bank of Japan to the Bank of England and the European Central Bank. Yet their policies, including bond purchases, are sending yield-seeking investors to the U.S., where the Federal Reserve is looking to raise interest rates. That's capping yields at a time when almost $9 trillion of sovereign debt worldwide yields less than zero.
QuickTake Negative Interest Rates
"The combination of BOE, BOJ easing and possible expansion from the ECB is crowding out private investors, as these central banks are vacuuming the bond markets," said Jens Peter Sorensen, chief analyst at Danske Bank A/S in Copenhagen. "Hence, investors are looking to buy alternatives where there is no quantitative easing distortion. It seems that the market does not believe that the Fed will hike despite the labor-market data," he said, referring to a report last week showing better-than-forecast July jobs growth.
Indirect Bidders
Benchmark 10-year note yields rose one basis point, or 0.01 percentage point, to 1.52 percent as of 9:54 a.m. in New York, Bloomberg Bond Trader data show. The price of the 1.5 percent security due in August 2026 was 99 27/32. Ten-year yields reached a record low 1.318 percent on July 6.
U.S. 30-year yields rose two basis points to 2.25 percent.
Indirect bidders, a category that encompasses foreign central banks, returned in droves at Wednesday's auction, after last month purchasing the least since January 2015. They bought about 72 percent, compared with the past year's average of about 64 percent. Primary dealers, the bond firms obligated to bid at the government's sales, were left with 20 percent, compared with 38 percent in the previous sale.
The U.S. debt rally followed gains in the U.K., where the BOE has expanded quantitative easing. The U.K.'s central bank said it received sales offers for 4.71 times the debt it planned to buy at an operation Wednesday, in contrast to the previous day, when it failed to find enough sellers of longer-dated gilts.
"If central banks are continually taking supply out of the market, it's very difficult for those rates to move up appreciably," said Tom Tucci, head of Treasuries trading in New York at CIBC World Markets Corp.
Before it's here, it's on the Bloomberg Terminal.
LEARN MORE