Luxury Sellers Issue Gloomy Forecasts as Mall Traffic Wanes
By
Coach, Michael Kors give muted outlooks despite profit beats

Ralph Lauren rises on optimism about new CEO's turnaround plan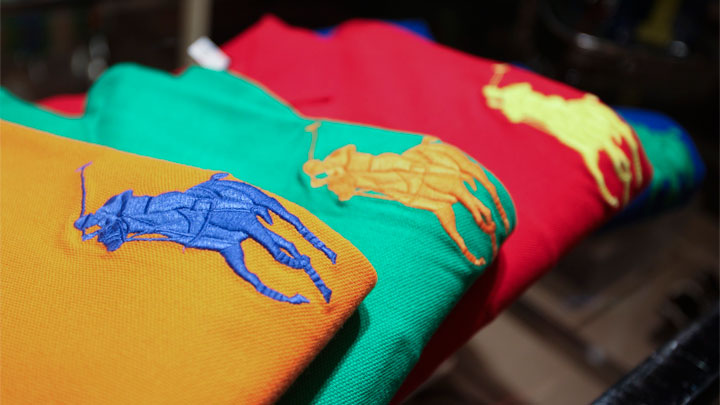 Luxury-goods sellers are keeping the champagne on ice.
Dwindling mall traffic and sluggish tourism are taking a toll on U.S. department stores, a key channel for companies like Ralph Lauren Corp. and Michael Kors Holdings Ltd. The two fashion houses and handbag maker Coach Inc. offered gloomy forecasts this week, saying excessive discounting may be hurting their brands.
"The amount of promotional activity from many of the people who carry our line was at its all-time high, and we had to compete to be able to move our inventories during that period of time," Michael Kors Chief Executive Officer John Idol said Wednesday on a conference call. "That's the whole cycle we are going to get ourselves out of."

To counter weaker U.S. sales, Michael Kors is trying to expand its footprint in Asia and e-commerce, as well as extend its line of men's products, technology-driven watches and fitness trackers.
Discounting helps retailers and fashion houses by moving unsold merchandise, but the strategy runs the risk of cutting margins and weakening a brand's cachet.
"Brands are realizing something that seems very obvious at first -- premium and discounting is probably not a recipe for success," said Chen Grazutis, an analyst at Bloomberg Intelligence. "We are headed into a period in which brands will focus on getting their profitability higher by giving up some promotional-driven sales growth."
The outlooks this week weighed on shares of Coach and Michael Kors, while Ralph Lauren's stock rose on optimism that a turnaround plan from its new CEO is gaining traction.
Michael Kors
Michael Kors's first-quarter profit was 88 cents a share, excluding some items, topping analysts' 74-cent average projection. Despite the beat, the company held its forecast for profit in the current year steady at $4.56 to $4.64 a share. 

The company has benefited from growth in Asia -- led by a decision to buy back its Greater China license this year -- as well as its nascent effort to win new customers by expanding its menswear lines. Yet Idol said that progress was "muted by the continued decline in mall traffic trends as well as a decrease in tourism in certain major cities."
The shares rose 0.8 percent to $50.49 at 11:07 a.m. in New York. Michael Kors had gained 25 percent this year through Tuesday.
Coach Results
Idol's comments echo sentiments expressed by Coach CEO Victor Luis, whose company reported results on Tuesday. The handbag maker said revenue for fiscal 2017 will increase at a low-to-mid-single-digit percentage rate, and earnings per share will grow at a double-digit pace. The projections were roughly in line with analysts' expectations for a 4 percent revenue gain and a 15 percent increase in adjusted earnings.
Since the outlook followed a fourth-quarter earnings beat -- the company posted profit of 45 cents a share versus analysts' 41-cent projection -- the stock fell 2.2 percent on Tuesday. The stock slipped 1.2 percent to $40.03 on Wednesday.
Ralph Lauren
Only Ralph Lauren has managed to cheer investors with its most recent report. The fashion house posted first-quarter profit of $1.06 a share, excluding some items. Analysts projected 89 cents. That sent the shares up as much as 10 percent to $104.60.
While it's joining Coach and Michael Kors in pulling back from department stores, Ralph Lauren also is slashing 1,000 jobs, closing stores and hiring new executives as part of new CEO Stefan Larsson's "Way Forward" plan. The initiative centers on refocusing the company on its three core brands: Ralph Lauren, Polo and Lauren.
Despite the progress, Ralph Lauren declined to raise its profit forecast. It reaffirmed projections that revenue would decrease at a low-double-digit percentage rate.
Before it's here, it's on the Bloomberg Terminal.
LEARN MORE