Photographer: Jeff J Mitchell/Getty Images
Immigration Sparks Negative Views From U.S. to Russia in Study
by
45% of people in 22 nations are concerned about immigration

Turkey, Italy, Russia, Hungary, France among most worried
Immigration is spurring negative attitudes from the U.S. to Russia, according to an Ipsos Mori study that lays bare the attitude to migrants around the world.
About 45 percent of more than 16,000 people surveyed in 22 nations said immigration has had a negative effect on their country, compared with 20 percent who said it was positive, Ipsos Mori said Thursday in an e-mailed study. In Turkey, Italy, Russia, Hungary, France and Belgium, the proportion with negative views was more than six in 10. Almost half of the people surveyed worldwide said there are too many immigrants in their nation.
The survey exposes the tensions that immigration flows are causing in an increasingly globalized world. Elevated migration levels from within the European Union were a major plank of the successful campaign by Brexit proponents in the U.K.'s recent referendum on EU membership, while countries including Spain and Italy have faced increasing numbers of economic migrants braving treacherous seas to sail from North Africa. Greece grapples with an influx of refugees fleeing conflicts in Syria, Iraq and Afghanistan via Turkey.
"Immigration is a global issue, with very few countries entirely at ease with current levels, control and the impact of the mass movement of people," Bobby Duffy, managing director of the Ipsos Mori Social Research Institute, said in an e-mailed statement.
The people surveyed were also suspicious of refugees, with four in 10 wanting to close borders to them, and six in 10 saying that terrorists are pretending to be refugees; in Turkey, the site of several recent terrorist attacks, it was 83 percent.
The countries surveyed were: Argentina, Australia, Belgium, Brazil, Canada, France, Germany, Hungary, India, Italy, Japan, Mexico, Poland, Russia, Saudi Arabia, South Africa, South Korea Spain, Sweden, Turkey, the U.K. and the U.S. Research was carried out from June 24 to July 8.
Watch Next: Putin in Two Minutes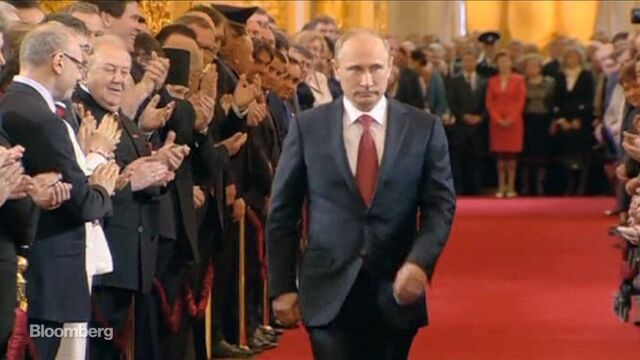 Before it's here, it's on the Bloomberg Terminal.
LEARN MORE