China Data Blast Offers New Clues on Economy's Direction
Bloomberg News
Factory output, retail sales, fixed investment all due Friday

PBOC credit growth and money supply data may moderate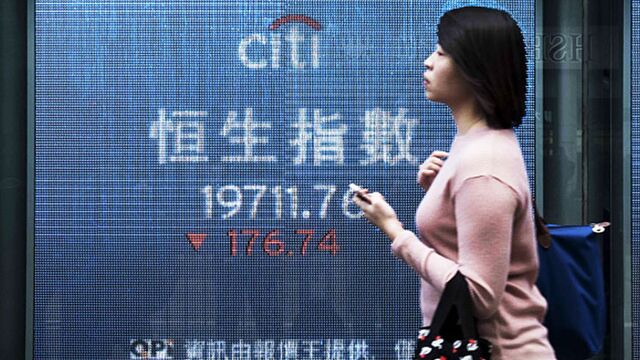 China will release a raft of data in coming days gauging activity across crucial areas of the economy, from stores and factories to lending and investment, offering the newest clues as to whether recent stabilization has continued into the second half of the year.
Factory output, retail sales and fixed-asset investment all held mainly steady in July, according to economists surveyed by Bloomberg before reports due Friday at 10 a.m. in Beijing. China's credit expansion probably slowed after posting surprisingly strong June growth, according to forecasters before that report, which is typically released mid-month.
QuickTake China's Market Meddling
Fresh signs of stability would follow other reports this week that showed factory deflation moderated and consumer inflation held up in July while foreign-exchange reserves were little changed and exports remained sluggish. The world's second-largest economy defied naysayers in the first half of 2016 with two quarters of 6.7 percent growth, though the performance raises questions about the sustainability of the debt-fueled expansion.
Retail sales, a key component to helping second-quarter growth avoid falling to a fresh post-2009 low, climbed 10.5 percent from a year earlier, forecasts showed as of late Wednesday. That's nearly in line with 10.6 percent in June.

Industrial production probably posted a second-straight 6.2 percent year-on-year increase, projections show, after weaker readings in May and April. After those soggy export numbers, any such factory weakness wouldn't be a good sign for global demand.

Fixed-asset investment growth in the first seven months of the year edged down to 8.9 percent from a year earlier after posting 9 percent growth through June, estimates show. Last year's 10 percent growth pace for such investment was the slowest since 2000. Economists will be looking at the composition of investment with recent months showing private companies are reticent to spend and the government stepping up to plug the gap.
The PBOC's report detailing loan growth and money supply, typically released between the 10th and the 15th of the following month, will show growth in the broadest measure of new credit moderated last month to 1 trillion yuan ($151 billion), projections show. The broad M2 money supply probably increased 11 percent, the least since May 2015.
— With assistance by Jeff Kearns
Before it's here, it's on the Bloomberg Terminal.
LEARN MORE