That EU-27 Can't Agree on Brexit Is Finland's Greatest Fear
by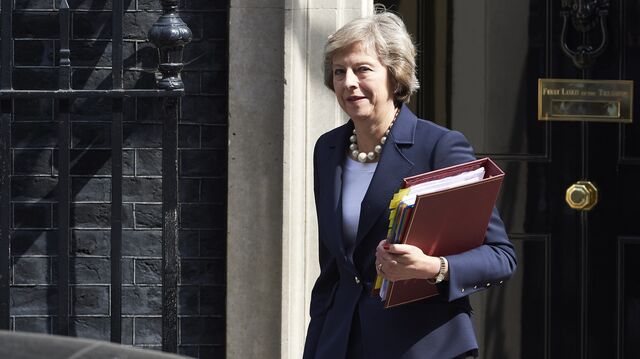 The U.K.'s effort to extricate itself from the European Union won't be short on challenges but the biggest risk may be that the 27 other members fail to agree on how to let it go.
That's the view from Finland, the bloc's northernmost member, which proved itself a tough negotiator as the union struggled to stay intact during the bail-out years over the past decade. While Finland may suffer a short-term hit to its growth from the Brexit turmoil, the bigger concern is long term, Finnish Finance Minister Petteri Orpo said in a phone interview on Tuesday.
"The risk I see is that we can't find solutions between Britain and the rest of the 27 EU countries and that the question will remain open," the 46-year-old minister said. "That will create uncertainty for the euro area for a long time and pose a bigger risk to the growth of the area and Finland."
The talks that are due to follow the Brexit vote risk once again highlighting significant differences within the bloc. A Bloomberg survey showed a wide swath of priorities among the 27 nations as U.K. Prime Minister Theresa May prepares to first exit the bloc and then negotiate Britain's future relationship.
Two years of formal talks won't begin until the U.K. invokes Article 50 of the bloc's Lisbon Treaty.
For a QuickTake explainer on why Britain voted to leave the EU, click here
Orpo said that Brexit's impact on the Finnish economy, which only emerged from a three-year recession in 2015, has so far been limited.
Still, any downward revision to growth forecasts would make it harder for Finland to meet its fiscal targets and go ahead with planned income tax cuts. Global uncertainty has grown over the summer due to the U.K. vote and weaker-than-expected U.S. data, he said.
"I'm seeking measures that support growth and employment, which will help us out of the spiral of budget cuts and get people in Finland back to work," Orpo said ahead of the start of talks on the 2017 budget.
In June, labor unions accepted pay cuts as part of measures to create more jobs and boost exports. But even with these measures Finland will be left far from government's target to raise employment rate to 72 percent and create 110,000 new jobs by 2019, according to Orpo.
"We can't sit still and wait for global economic growth to strengthen and pull us out from here," he said.
Before it's here, it's on the Bloomberg Terminal.
LEARN MORE