Teenagers Aren't Interested in Your First Seven Jobs
The summer job is disappearing.
by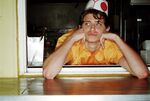 The summer job, once a rite of passage, isn't what it used to be.
Many teens and their parents now have other priorities than starting out with the parade of part-time gigs and grunt work that older adults are remembering, fondly or otherwise, on social media with the hashtag #firstsevenjobs.
Last month, the unemployment rate for 16- to 19-year-olds was 16.3 percent—down from 17.1 percent last July and in line with their pre-recession jobless rates, but still more than triple the overall unemployment rate for July.
It's not that teens can't get jobs. The unemployment rate for 16- to 19-year-olds has slowly fallen in recent years, after it neared 30 percent in 2009 and 2010. Still, with little to no work experience, teens have always had a harder time finding jobs.

The unemployment rate, however, takes into account only Americans who are looking for work—and most teenagers don't bother. The labor force participation rate, which measures the share of teens in the workforce, started tumbling years before the recession.

In July, 35.2 percent of teenagers were working or looking for work. By contrast, as recently as 2001, more than half of teens were participating in the labor force.
What are teenagers doing instead? One theory among experts is that over the last decade, kids and their parents have become more intent on building their résumés for future careers than on making cash over the summer.
An $8-an-hour summer job will barely make a dent in college costs, which have risen far faster than inflation. But teens might have a leg up getting into college and qualifying for scholarships if they spend their summers volunteering, taking test-preparation classes, or heading off to specialized camps, all of which can make it hard to have a job.
Past (PDF) studies (PDF) have found that summer jobs for teenagers can reduce crime and boost future earnings, though researchers have also found that the economic rewards of work during high school have fallen over the past 20 years. If teens and their families can spare the extra cash now, they may decide that they have more productive ways to spend their summers than busing tables, babysitting, and mowing lawns. 
Watch Next: Millennials, Don't Worry. You'll Be Able to Retire.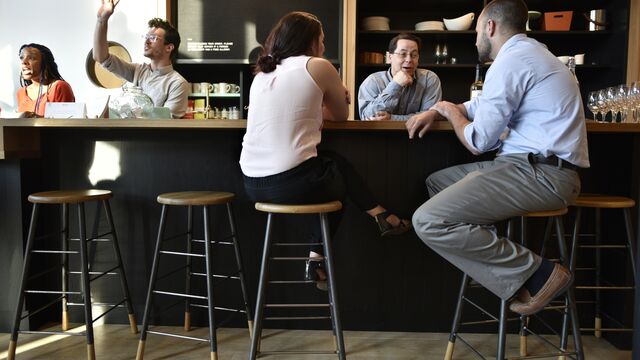 Before it's here, it's on the Bloomberg Terminal.
LEARN MORE