U.S. Natural Gas Declines as Cooler Weather Seen for the South
by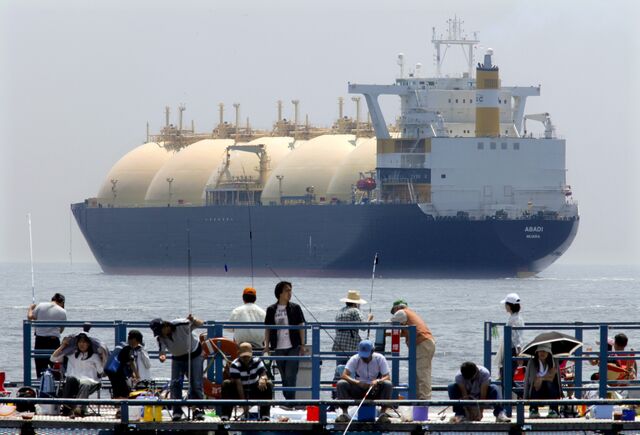 Natural gas futures fell as forecasts showed cooler weather in parts of the U.S. after unseasonable warmth drove demand for the fuel to a record.
Temperatures may be lower than previously forecast in the mid-continent and the South from Aug. 13 to Aug. 17, according to MDA Weather Services. The high in Houston may be 90 degrees Fahrenheit (32 degrees Celsius) on August 15, 5 below normal, data from AccuWeather Inc. show.
As waning summer heat limits gas demand from power generators, more of the fuel will be added to storage, putting downward pressure on prices. Gas stockpiles, already above normal seasonal levels, are on course to reach a record before the winter.
"Without expectations of strong seasonal demand, we have too much gas in the ground and we can't really push up to that $3 level," says Gene McGillian, manager of market research at Tradition Energy in Stamford, Conn.
Gas stockpiles totaled 3.288 trillion cubic feet as of July 22, 16 percent above the five-year average, according to the Energy Information Administration.
Natural gas futures for September delivery dropped 2.4 cents, or 0.9 percent, to settle at $2.748 per million British thermal units on the New York Mercantile Exchange. Prices have increased about 18 percent this year.
Before it's here, it's on the Bloomberg Terminal.
LEARN MORE