Photographer: Joern Pollex/Getty Images
The concessions granted to the U.K. by the powers in Brussels ahead of its shocking vote to leave the European Union may now be moot, but they haven't been forgotten in Denmark. 
Amid the chaos that the so-called Brexit vote has unleashed on the British economy, Danish Prime Minister Lars Loekke Rasmussen is dead-set on forcing an escape from having to foot the welfare bill for EU workers, a key feature of the bloc's freedom of movement principle.  
Just like former U.K. premier David Cameron, Rasmussen is trying to placate his right-wing allies. The problem is that his push makes little economic sense and will provide a pay off that's close to zero in savings.  
Ever since the Brexit vote, the Liberal Party leader has been reminding his supporters about the need to crack down on "benefit tourism" - a term used by politicians to denounce an alleged practice whereby people from the EU's poorer member states move around the bloc in search of the best welfare package, rather than to find a job.
The drive comes even as new restrictions could cool the inflow of labor, exacerbating a shortage that analysts say is stunting economic growth.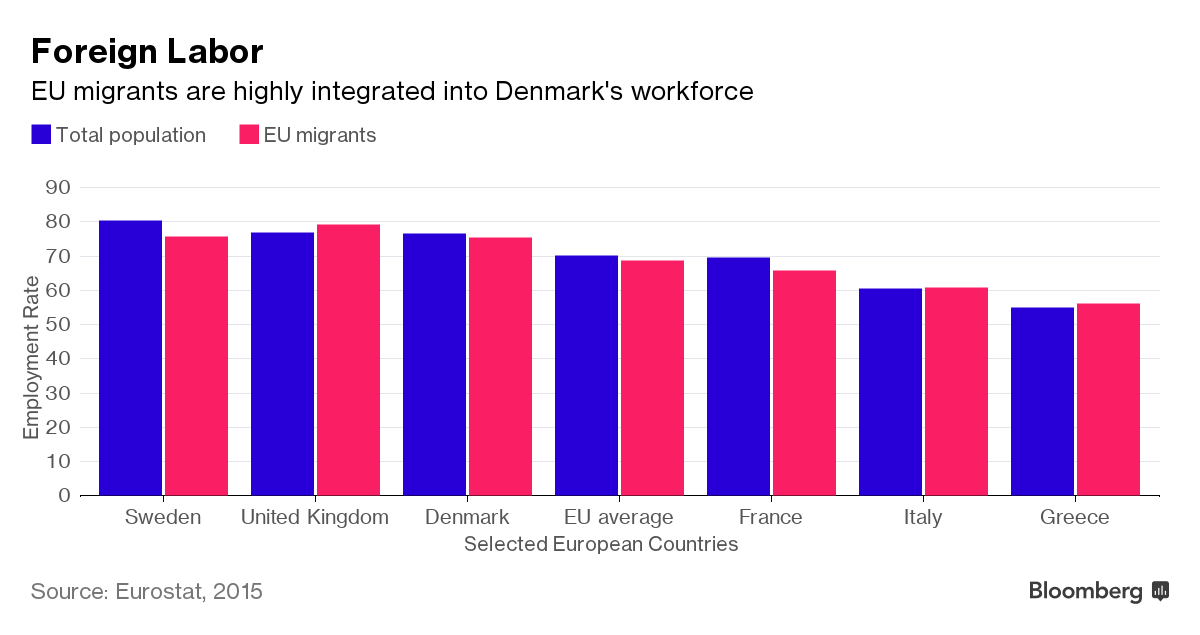 "Cameron's deal no longer stands," Rasmussen told lawmakers in Copenhagen on June 30, "but it contained a lot of good things championed by Denmark."
"That's why I'm very much hoping that chapters of Britain's deal will once again be the subject of serious discussion," he said.
Critics question the wisdom of cracking down on people who are so well integrated into the Danish workforce -- the employment rate among EU migrants is in excess of 75 percent and well above the bloc's average.
But with Rasmussen having to rely on the support of the nationalistic Danish People's Party in parliament, it is not at all surprising that his minority government is paying close attention to welfare access.

"It scores points with the domestic constituency," said Marlene Wind, a professor of political science at the University of Copenhagen.

One of the specific policies that the Rasmussen government will be hoping to discuss in the fall is a concession to Cameron that involves adjusting the amount of support paid out to the children of EU migrants to the cost of living in the country where they reside.
The government concedes that the savings made from this form of indexation will be small -- an estimate by the Copenhagen-based think tank Europa based on government data puts the figure at 50 million kroner ($7.5 million) a year.
For the premier, it's the political gains that are far more significant.
"The problem arises when the Danish people feel that there are too many privileges for migrant workers," Rasmussen said at the EU's June 29 summit in Brussels. 


Before it's here, it's on the Bloomberg Terminal.
LEARN MORE