Sotheby's Shares Are Surging and That's Great News for Emerging Market Stocks
There's a close relationship between Sotheby's and emerging markets stocks.
by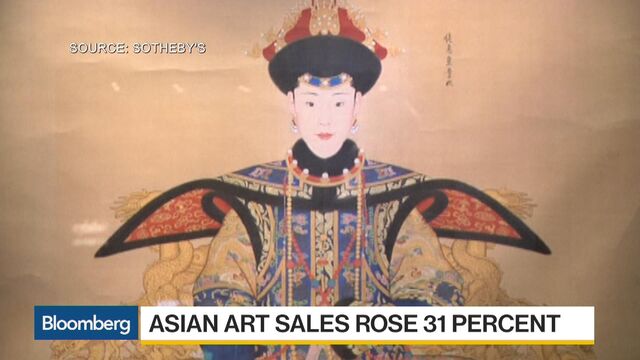 Shares of Sotheby's are up over 9 percent today after the auction house said profits surged 31 percent in the second quarter. While the company saw softness in top-line art sales, it benefited from improving profit margins.
Regardless, the surge in the company's share price is good news for emerging markets.
Here's a 10-year look at shares of Sotheby's vs. the MSCI Emerging Markets Index. You can see how closely they track each other.

That they would move together over time should be intuitive. Sales of art and other luxury items at auction could be seen as a high-beta activity on the global economy, much like emerging market performance itself. What's more, the performance of Sotheby's — like that of other luxury goods companies — is directly connected to wealthy Asian consumers.
In notes accompanying its earnings call, Sotheby's talked up its solid performance with Asian buyers. Aggregate auction sales in Hong Kong were up 22 percent for the first half of the year and Asian demand for Western art has risen 12 percent so far this year.
A look back over the last five years comparing Sotheby's vs. The Hang Seng Index (Hong Kong's benchmark index) shows the nice relationship.

Before it's here, it's on the Bloomberg Terminal.
LEARN MORE