M&A Activity Will Slow Leading Up to U.S. Election, Effron Says
By
Unknown outcome of various votes creates uncertainty, he says

M&A market this year healthy despite sluggish growth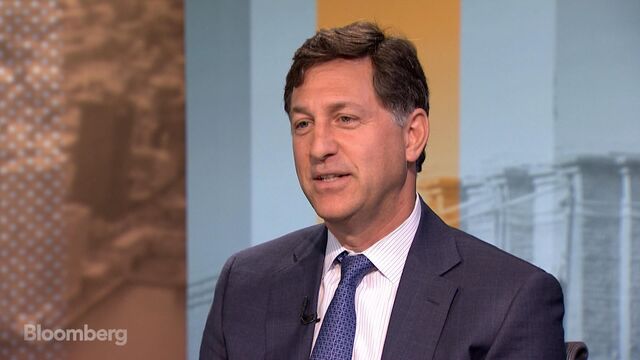 Global political uncertainty will create a drag on dealmaking until 2017, according to Blair Effron, partner and co-founder of Centerview Partners LLC.
Historically, the appetite for mergers and acquisitions slows during an election season where both parties put forward non-incumbent candidates, Effron said Monday in a pre-recorded interview on Bloomberg TV, and this year will be no exception.
The unknown outcome of elections in the U.S. and elsewhere -- there will probably be a constitutional referendum in Italy before the end of the year, and the next presidential election in France will take place in spring 2017 -- also will hamper dealmaking, especially after Labor Day, when election season heats up in the U.S.
"M&A slows for different reasons," Effron said. "Not in this election for example, because everybody wants to see who wins. It's more, what will the leadership do at that point, and what kinds of policies will be put in place?"
Heinz-Kraft
Effron, who has worked on numerous high-profile transactions since 2006, including H.J. Heinz Co.'s $58 billion merger with Kraft Foods Group Inc. last year, said he wouldn't advise a client to engage in pursuing a deal until 2017.
"Fundamentally, you're going to advise a client around M&A that you'd rather wait for a little bit of certainty before you make such a strategic, transformational decision," Effron said
This uncertainty, coupled with a sluggish, 2 percent-growth environment, is enough to deter chief executive officers of major companies from doing near-term deals, Effron said. 
Though Effron views the U.S. economy as the most stable of any of its peers globally, it is evident that wage growth, investment and job creation are not at optimal levels, he said.
"On a relative basis, the view of the U.S. is that we are a good market. On an absolute basis, we need to do better," Effron said.
Despite this sluggish growth environment, Effron views the market for M&A as "active enough," even compared with last year's record number of deals.
"This is more of a market that has more longevity to it," he said. "Last year to me, was an anomaly. You don't have a year where you have 50 transactions over $10 billion and expect that to continue."
Still, Effron doesn't expect this relatively healthy environment to support increased deal volume until after the U.S. election. He sees such high-value deals as especially vulnerable to uncertainty because "mega deals," as they are called, tend to take longer to close and face more shareholder uncertainty.