JPMorgan Has More Than 20 IPOs Lined Up in September, Myers Says
By
Bank has 'a pretty broad swath of deals ready to launch'

High-value tech, PE-backed companies to file in near future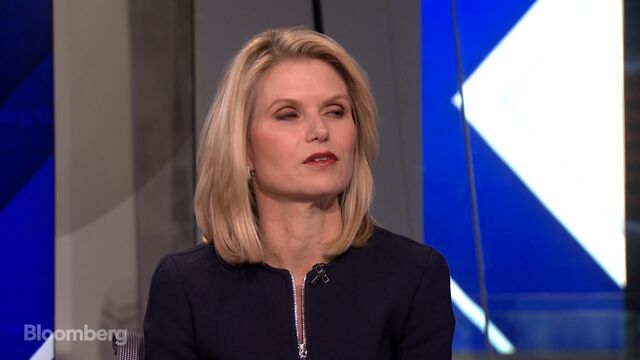 The sluggish 2016 market for initial public offerings is poised for a more active third quarter, according to Liz Myers, global head of equity capital markets for JPMorgan Chase & Co.
The New York-based bank has more than 20 global IPOs lined up and ready to go in September alone, Myers said in an interview on Bloomberg TV on Monday.
Myers expects the global IPO market to stabilize through the rest of the year, after the slowest start to global listings since the financial crisis. A steady uptick in the number of filings has been helped by central bank intervention in monetary policy, and growing investor appetite despite some market volatility, Myers said.
"We've seen that trajectory toward normalization of the IPO market continue in July, so I'm optimistic that we'll see that trajectory persist through the fall and into year-end," Myers said.
Companies planning to go public have been encouraged by recent deals. Some two-thirds of IPOs in 2016 have been priced at or above their marketed range, according to Myers. They're also doing well once trading starts: The average share performance from the offer to date is more than 20 percent, she said.
Watch Liz Myers talk about IPOs, technology deals on Bloomberg TV
Technology, Robotics
Technology companies specializing in software and disruptive internet are among those most likely to file for IPOs in coming months, and account for more than a dozen of the deals JPMorgan plans to launch before year-end, Myers said. However, the highest-value tech deals are likely to wait until 2017 and 2018, she said.
Despite the focus on tech IPOs, JPMorgan has "a pretty broad swath of deals ready to launch" this year, Myers said, including filings by financial services, health-care, and consumer retail companies.
"Investors are most focused on seeing quality deals, and deals that make sense in terms of its whole package," she said.
"The price range, the overall cash flow profile -- particularly for companies that are levered -- the growth rates, the opportunity for margin expansion, leadership in their sectors: Those perennial themes still persist," Myers said.
Myers also expects more private equity-backed companies to file for IPOs in coming months as venture capital and private equity firms weigh the benefits of taking companies public or selling them outright.
"There's a good dynamic going on among companies that are pursuing both," Myers said.
"The M&A market will be a good solution for certain types of companies, and the IPO market will still be there as well," she said.
Before it's here, it's on the Bloomberg Terminal.
LEARN MORE