Hacked Bitcoin Exchange Getting Back Online After Users Lose 36%
By
Bitfinex platform restarting with limited trading functions

Users will jointly share losses after hacking attack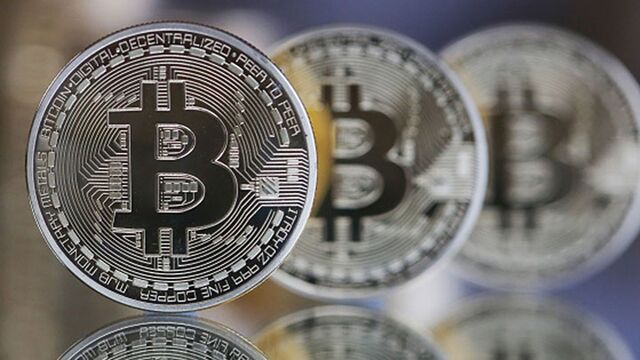 The Hong Kong-based bitcoin exchange that lost about $71 million to hackers said it is beginning to bring its system back online, after telling users they will lose 36 percent of their deposits.
To compensate its customers, Bitfinex said account holders will receive tokens that may later be redeemed or exchanged for shares in its parent company. Bitcoin was trading at around $595 in Tokyo on Monday, based on prices from Coinbase, up from a low of $577.23 when the security breach occurred. The exchange said it was bringing its accounts online again, although users now will only be able to see their balances without being able to trade.
"After much thought, analysis, and consultation, we have arrived at the conclusion that losses must be generalized across all accounts and assets," the exchange said Saturday. "In place of the loss in each wallet, we are crediting a token labeled BFX to record each customer's discrete losses."
Efforts to reach Bitfinex were not immediately successful. A representative of the exchange, verified by Bloomberg, wrote on Reddit that the 36 percent loss "applies to all assets across the site, so everyone." The exchange previously said losses would only apply to users who either had bitcoin deposited at the exchange or who were in the process of lending U.S. dollars for margin trading.
On Tuesday, Bitfinex disclosed that hackers stole 119,756 bitcoin, or about $71 million at current values, from the exchange. It closed down trading, withdrawals and deposits and said it was cooperating with law enforcement and would update the public after its investigation.
In the latest blog post, Bitfinex said users will have to reset their password and other security measures. Once logged in, account holders will be able to see their balances and also the adjustment for the shared trading loss. Transactions will be enabled in the coming days, the exchange said.
Bitfinex was the largest exchange for U.S. dollar-denominated transactions over the past month, according to bitcoincharts.com, and the attack at one point sent bitcoin's price plunging more than 20 percent.
Before it's here, it's on the Bloomberg Terminal.
LEARN MORE