markets
China Exports Remain Subdued as Import Drop Fuels Demand Concern
Bloomberg News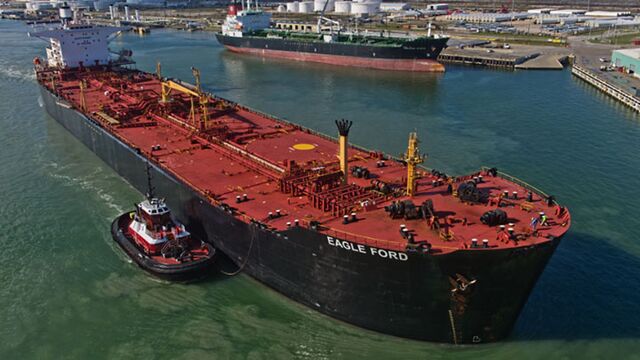 China's exports remained sluggish last month, signaling tepid global demand, while deteriorating imports raise concern domestic conditions may be weakening anew.
Key Points
Overseas shipments fell 4.4 percent in U.S. dollars, rose 2.9 percent in yuan terms in July from a year earlier
Imports dropped 12.5 percent in dollar terms, slipped 5.7 percent in local currency
Trade surplus widened to $52.3 billion





Big Picture
A year on from China's surprise devaluation of the yuan, the weaker currency is buffering the effects of weak global demand as local receipts get a boost. With no help to growth from the external sector, policy makers in the world's biggest trading nation are boosting fiscal support to spur investment and consumption at home.
Economist Takeaways
"The global economy is sluggish with increasing uncertainties," said Xu Gao, chief economist at Everbright Securities Co. in Beijing, adding that China's exports will probably see zero growth in the second half. The imports data "showed weakening demand after China's diverging and chaotic policies," Xu said.
"Both imports and exports will deteriorate in the third quarter, given China is unlikely to change its FX policy stance to depreciate the yuan before the G20," said Zhou Hao, an economist at Commerzbank AG in Singapore. "Any improvement in trade data will depend more on the pickup of external demand."
The Details






Exports to U.S. slipped 2 percent, fell 3.2 percent to the European Union
Imports from Australia slumped 22 percent, dropped 12 percent from South Korea
Oil imports fell to six month low
Shanghai Composite Index closed up 0.9 percent
Watch Next: China's July Trade Surplus Beats Estimates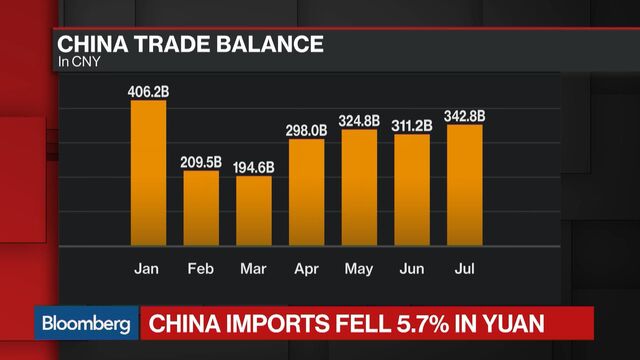 — With assistance by Xiaoqing Pi, Yinan Zhao, Miao Han, and Ailing Tan
Before it's here, it's on the Bloomberg Terminal.
LEARN MORE