Nasdaq Composite Index Rallies to Record on Jobs Data, Earnings
by and
Tech-heavy gauge joins S&P 500 at fresh all-time high

Two-month surge in hiring bolsters optimism on U.S. growth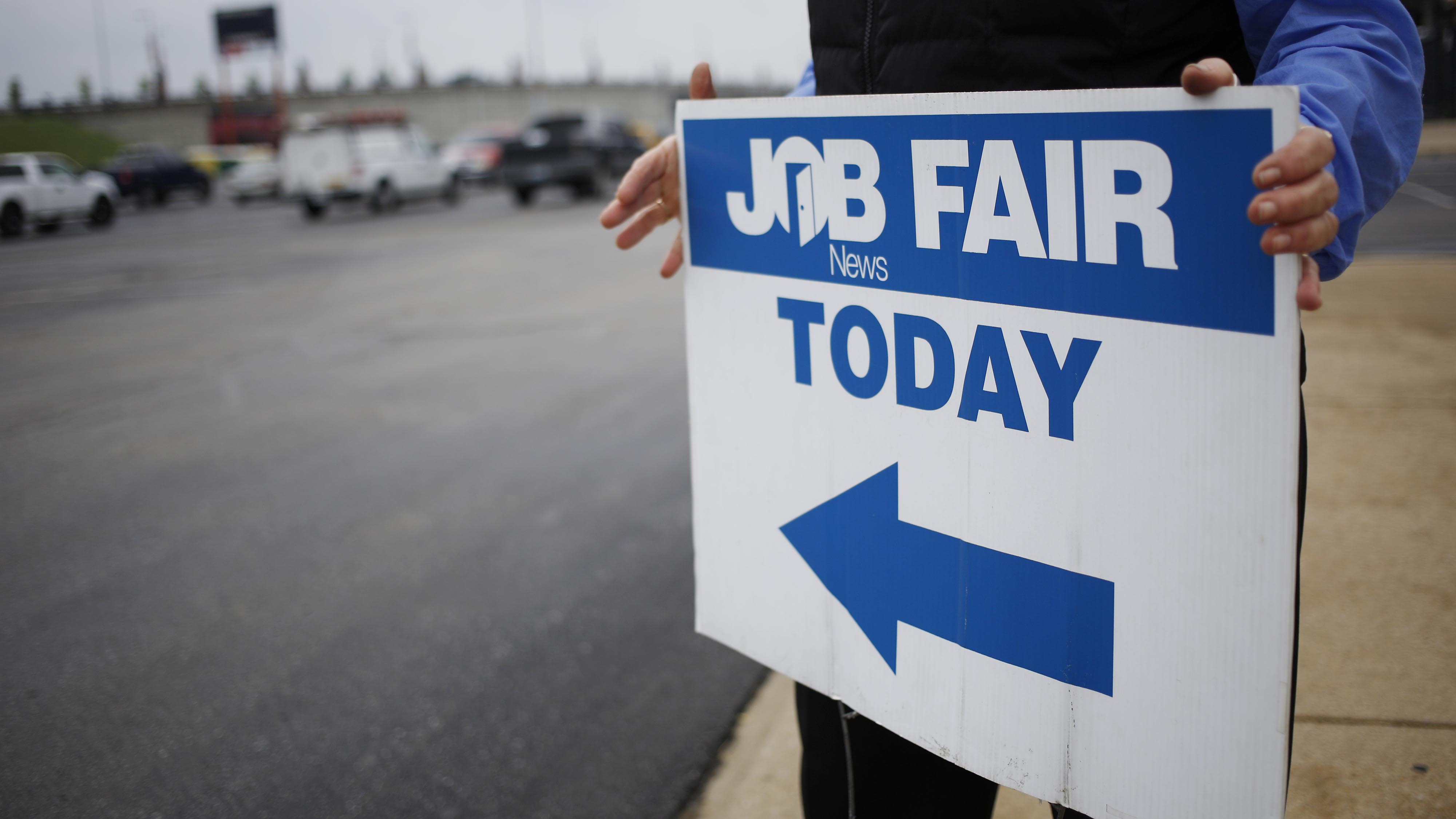 Signs U.S. hiring remains robust and one of the best earnings seasons for technology stocks since 2008 pushed the Nasdaq Composite Index to a record close for the first time in a year, joining the S&P 500 Index at an all-time high.
The gauge rallied for the eighth time in nine days and capped a sixth straight weekly advance, the longest since November. Since firms started reporting earnings a month ago, companies from EBay Inc. to Seagate Technology Plc and Biogen Inc. have jumped more than 20 percent.
With Friday's advance, the Nasdaq is the last major U.S. index to come full circle since the selloff that ripped global equities starting last summer. From its high on July 20, 2015, the gauge slid as much as 18 percent over the next seven months, narrowly avoiding a bear market.
The Nasdaq Composite climbed 1.1 percent to 5,221.12 at 4 p.m. in New York, surpassing its previous record by about two points. The S&P 500 increased 0.9 percent to 2,182.87, for a third consecutive advance. The benchmark rose 0.4 percent for the week. The Dow Jones Industrial Average added 191.48 points, or 1 percent, to 18,543.53, for just its second gain in nine sessions. About 6.9 billion shares traded hands on U.S. exchanges, in line with the three-month average.
"These are good numbers across the board," Darrell Cronk, president of Wells Fargo Investment Institute in New York, said by phone. "I don't think it brings the Fed back to the table for September, but there are more people entering the workforce which is healthy. The story with these numbers is higher equity prices, higher yield and higher dollar."
A report today showed payrolls climbed by 255,000 in July, exceeding all forecasts in a Bloomberg survey of economists, following a 292,000 gain in June that was a bit larger than previously estimated. The jobless rate held at 4.9 percent, and wage growth offered more promising signs of acceleration, with average hourly earnings rising the most since April.

Traders had pushed out their expectations on the timing for higher borrowing costs following a weaker-than-forecast reading last week on U.S. growth and yesterday's Bank of England interest-rate cut. Following the jobs data, the first month with at least even odds for a Federal Reserve rate hike is now March 2017, versus November of next year before the report. Chances for a move next month rose to 28 percent from 18 percent yesterday.
"This number confirms the broader economy is on firm footing, and the market reaction higher is predictable," said Chad Morganlander, a Florham Park, New Jersey-based money manager at Stifel, Nicolaus & Co., which oversees about $170 billion. "It's still likely that the Fed will raise interest rates, but not until after the election. Monetary policy from the BOJ and BOE is doing the Fed's job right now, giving the Fed a little more runway."
Speculation that central banks will remain supportive of markets and better-than-estimated corporate earnings have boosted equities to all-time highs, after brief but sharp losses spurred by the U.K.'s vote to leave the European Union. A period of relative calm has also since permeated the equity market, with the CBOE Volatility Index marking a two-year low, 34 percent below its five-year average. The measure of market turbulence known as the VIX sank 8.3 percent Friday to 11.39.
The S&P 500 had hovered in a narrow range since a succession of all-time highs in mid-July, with declines in crude and lackluster consumer spending data stoking investor anxiety earlier this week. The stronger-than-forecast jobs report alleviated those concerns, lifting the gauge back to a fresh record. The index has rallied 19 percent since hitting a 22-month low back in February.
With the earnings season more than three-quarters of the way through, about 77 percent of S&P 500 firms that have reported so far beat profit projections and 56 percent exceeded sales forecasts. Analysts have tempered their estimates for a decline in second-quarter net income at the index's members to 2.7 percent, from 5.8 percent less than a month ago.

Boosting the Nasdaq today, Priceline Group Inc. advanced 4 percent after its quarterly profit topped estimates as the number of hotel rooms booked through its websites increased and the impact of terrorism on tourism to Europe was muted. Kraft Heinz Co. rose 3.8 percent after its earnings also exceeded forecasts, as cost cuts helped bolster margins. Technology heavyweights Apple Inc., Intel Corp. and Microsoft Corp. increased at least 1 percent.
Microsoft and Intel are among the biggest pillars of the Nasdaq's advance since its last record in July 2015, with the two up at least 20 percent. The strongest contributor to hoisting the index was Amazon.com Inc., with a 57 percent increase. Another big benefactor, Facebook Inc. has risen 28 percent, to its own all-time high today.
Banks rallied Friday to lead financial shares in the S&P 500 to their biggest gain in nearly a month, up 1.9 percent. Among the index's 10 main industries, consumer discretionary, technology and industrial stocks increased at least 1 percent. Utilities and phone companies slipped.
Lenders posted their strongest advance since June 28, as the employment report helped send Treasury yields to their steepest climb in three weeks, brightening prospects for a boost to earnings from higher rates. Bank of America Corp. and Citigroup Inc. rose at least 3.9 percent. Regional banks Zions Bancorporation and KeyCorp. surged more than 4.1 percent.
Insurers also jumped on speculation higher rates will benefit earnings, particularly after MetLife Inc. tumbled yesterday following weaker-than-forecast results. Its shares rebounded 4.1 percent Friday, while Lincoln National Corp. and Prudential Financial Inc. added more than 4.3 percent.
Auto-related stocks trimmed weekly losses after the jobs data, led by parts suppliers Delphi Automotive Plc and BorgWarner Inc. which gained more than 2 percent. General Motors Co. and Ford Motor Co. climbed at least 0.9 percent. The carmakers were hammered on Tuesday, falling more than 4 percent, after their July sales disappointed.
Bristol-Meyers Squibb Co. weighed on health-care, with its 16 percent plunge the biggest in 16 years. The company said the use of its drug Opdivo as a single agent for lung cancer failed in a trial that would have been the basis for widely expanding use of the treatment. Merck & Co., maker of Opdivo's main competitor Keytruda, gained 10 percent, the most since 2009.
Before it's here, it's on the Bloomberg Terminal.
LEARN MORE