RBS's Never-Ending Story of Fines and Settlements: Chart
by

Royal Bank of Scotland Group Plc is still dealing with problems from its past. Along with other banks, the lender's past sins included selling insurance to customers who didn't want or need it and probes into how traders rigged Libor and currency benchmarks. The latest provisions include 700 million pounds ($910 million) to cover potential settlements for a lawsuit related to a 2008 share sale and 450 million pounds to cover what the bank's CFO said should be "full and final" provision for the scandal over mis-sold insurance.
Watch Next: RBS Targets, Second-Quarter Fall Prey to Legal Costs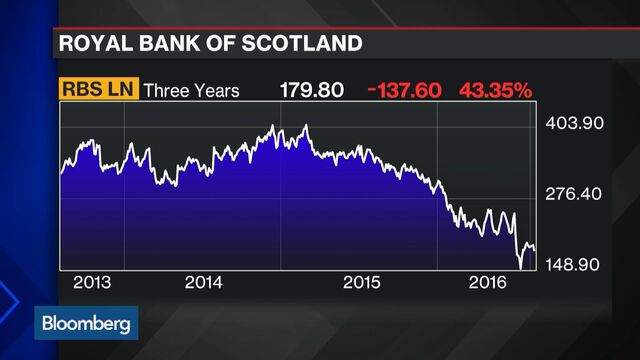 Before it's here, it's on the Bloomberg Terminal.
LEARN MORE