Pokemon Go Developer Defends App Crackdown Amid Backlash
by
Niantic struggled to keep up with demand, suffering outages

Some third-party apps were blocked to ease server load: CEO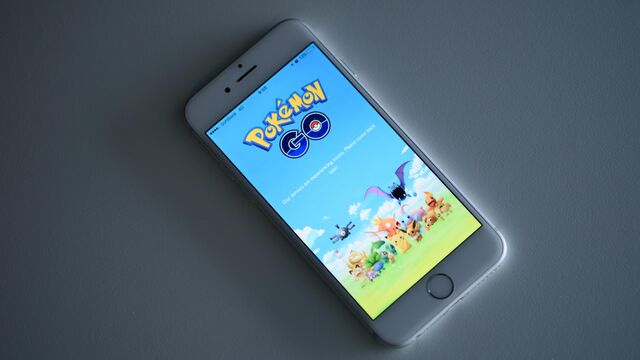 Niantic Inc. blocked some third-party apps from accessing the servers for Pokemon Go, drawing criticism from fans and prompting a defense by the developer of the smash hit game.
Niantic said it needed to free up capacity for Pokemon Go's launch in new markets. That meant game over for the likes of Pokevision, a website that tracks locations of pocket monster sightings, and criticism from some of its 50 million users.
"Running a product like Pokemon Go at scale is challenging," Niantic Chief Executive Officer John Hanke wrote in a blog post. "Those challenges have been amplified by third parties attempting to access our servers in various ways outside of the game itself."
Niantic has struggled to keep up with the popularity of the monster hunting game, suffering multiple service disruptions since its debut last month. Hanke said scaling challenges have caused the company to delay the launch in Latin America and Brazil and blamed "aggressive efforts" by third parties for driving up server load. The company earlier this week shut off access for some of those apps.
Third-party access isn't offered to the game through what is known as an application programming interface, or API. But enterprising developers were able to reverse-engineer server traffic to create companion apps that were nearly as popular as the original. In Brazil, Pokemon Go topped the free app rankings, followed by Poke Radar, according to market researcher App Annie. A 99 cent app called Poke Vision Pro, whose developer has a different name to Pokevision, was No. 3 in paid charts.
Fans, who have relied on Pokevision to complement the game's monster radar, have taken to forums such as Reddit to vent their anger while creator Yang Liu penned an open letter to Hanke.
"You've simply captured all of our hearts with Pokemon Go, Niantic. But then, you broke it all too quickly," Liu wrote.
Some went further and created bots that can roam the map, collect items and hunt monsters. A level 31 Pokemon Go account with a stable full of rare monsters is selling for $100 on EBay. Hanke, whose Twitter account was reported to have been hacked earlier, said the company's systems and social media accounts have been under attack from hackers.
Niantic has also come under criticism for a lack of communication with its rapidly growing fan base. In the month since the game's release, the company has limited its communications to announcements of new market launches.
"If you haven't heard us Tweeting much it's because we've been heads down working on the game," Hanke said in a separate post. "But we'll do our best going forward to keep you posted on what's going on."
(Earlier version of this story was corrected to show Pokevison wasn't a paid app.)
Before it's here, it's on the Bloomberg Terminal.
LEARN MORE