No End Seen in Global Demand for U.S. Credit: BlackRock's Rieder
by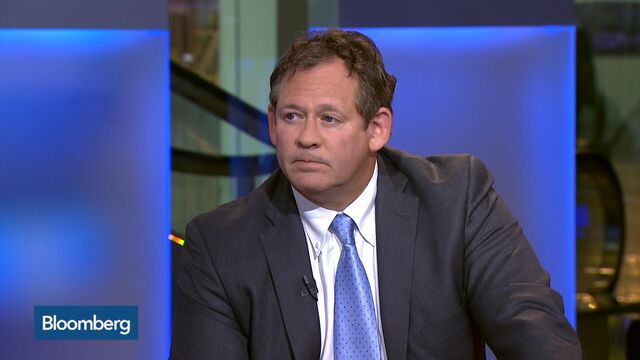 Global investors seeking refuge from negative rates back home have created unprecedented demand for U.S. corporate debt that shows no signs of fading, according to Rick Rieder of BlackRock Inc.
"The amount of money in the world that is demanding income is extraordinary," Rieder, chief investment officer of global fixed income at BlackRock, said Friday on Bloomberg TV. He said the average over-subscription rate on investment-grade credits is 4.5 times. "We've never seen anything like that."
There simply isn't enough debt out there to satisfy yield-hungry investors, and the phenomenon is global in origin, Rieder said. Foreign buyers now constitute 40 percent of the U.S. corporate-bond market as central bankers in Japan and Europe move further into the uncharted territory of negative interest rate policy, according to Wells Fargo & Co.
"I am blown away every day when we come in every morning and we see how much buying came in from overseas," said Rieder. "That is going to be persistent. It's demographically driven."
The surging interest in U.S. corporate credit has drawn warnings from some top names in the debt market including Bill Gross. The Janus Capital Group Inc. money manager said this week said he considers bonds overpriced and prefers tangible assets, like gold and real estate. Moody's Investors Service Senior Vice President Evan Friedman warned in a note Aug. 4 that high demand for newly issued bonds has led to a degradation in protections for high-yield bondholders.
Rieder said he doesn't see that hunger for returns diminishing anytime soon.
"The demand for anything that has income, like high-yield, will continue to be robust -- that is not going away," he said. "U.S. interest rates are still attractive relative to the rest of the world."
Before it's here, it's on the Bloomberg Terminal.
LEARN MORE