Hacked Bitcoin Exchange Says Users May Share $68 Million Loss
By and
Hackers stole virtual currency from Bitfinex, trading halted

Lenders for trading accounts may also affected by haircut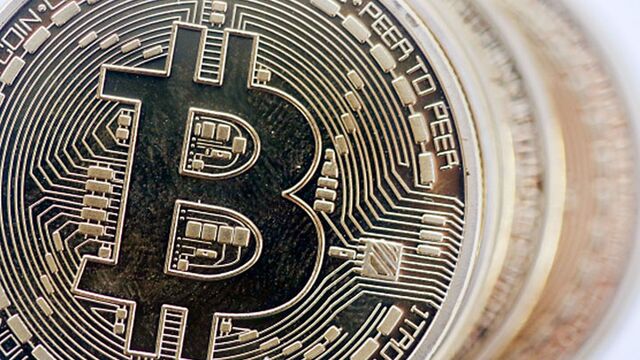 After suffering a crippling hack earlier this week, Hong Kong-based bitcoin exchange Bitfinex said it may spread the loss among its users, including ones not directly impacted by the hack.
"We are leaning towards a socialized loss scenario among bitcoin balances and active loans to BTCUSD positions," the exchange wrote in a blog post Friday. Bitfinex is still "settling positions and balances," and will provide more details soon, it said.
This week's attack is potentially the second-largest on an exchange since Japan's Mt. Gox, and could further erode confidence in the virtual currency. Bitfinex was the largest exchange for U.S. dollar-denominated transactions over the past month, according to bitcoincharts.com, and the attack sent bitcoin's price plunging more than 20 percent.
Efforts to contact Bitfinex were not immediately successful. A representative of the exchange, verified by Bloomberg, wrote on Reddit that users who either had bitcoin deposited at the exchange or who were in the process of lending U.S. dollars for margin trading would be affected.
"This solution is quite disappointing," said Tian Jia, a Beijing-based programmer who lent about $440,000 U.S. dollars on the platform. "It means that our rights as lenders might not be protected."
On Tuesday, Bitfinex disclosed that hackers stole 119,756 bitcoin, or about $68 million at current values, from the exchange. It closed down trading, withdrawals and deposits and said it was cooperating with law enforcement and would update the public after its investigation. Bitcoin has recovered some of its decline earlier this week, and traded at $572 per dollar as of 5:25 p.m. in Tokyo, down 13 percent for the week.
"If this leads to legal action against Bitfinex/BitGo it'll raise a lot of interesting questions about how wallets and custody work," Peter Todd, an active bitcoin code contributor based in Toronto, wrote in an e-mail.
BitGo has been providing security to Bitfinex since last year. The Palo Alto, California-based company has said its systems were not breached and its software functioned properly.
While user reaction on social media was mostly negative, Chandler Guo, an investor in digital-currency startups, who had about 100 bitcoins in Bitfinex, said that sharing losses in the short-term may be palatable if Bitfinex can repay the losses eventually over time. For example, users may receive an equity stake or receive dividends from the exchange.
"A lot of people won't be willing to share the loss, but long-term wise if the platform can return the losses to people then it will be ok," Guo said.