Buy High Yield Bonds and Bet on Fed Keeping Rates Low, Tipp Says
By and
Prudential strategist says Fed to have hard time raising rates

Tipp highlights corporate debt, structured securties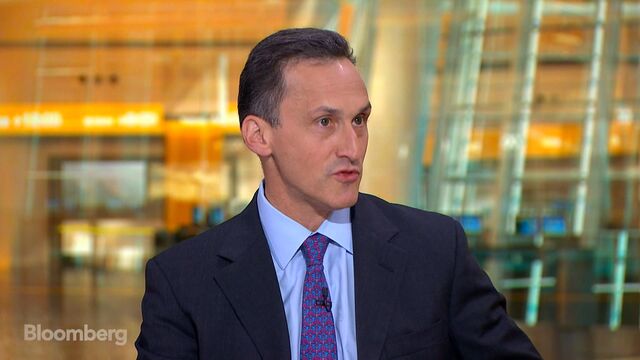 Now's no time to give up on fixed income, even after yields rose amid unexpectedly strong gains in U.S. payrolls, said Prudential Financial Inc.'s Robert Tipp.
The Federal Reserve isn't as likely to raise interest rates as some people think, and investors will find attractive returns if they stick with corporate debt or structured securities rather than government bonds, Tipp said Friday in an interview with Bloomberg Television.
"Investors that are in the higher-yielding sectors, within whatever is their risk parameter set, are going to do very well over the long run, especially relative to where cash rates are going to be," said Tipp, chief investment strategist for the insurer's fixed-income division. "The Fed's going to have a very hard time raising rates."
American employers added 255,000 workers in July, according to data released Friday by the Labor Department, a figure that exceeded all forecasts of economists surveyed by Bloomberg. That sent stocks rallying and Treasury yields higher.
Investors are now betting that there's an increased chance that the U.S. Federal Reserve will raise rates this year. Still, the unemployment rate is stuck at 4.9 percent, the same level as in January, which might encourage the Fed to delay any increases, Tipp said.
"You have almost as many people coming into the labor force as there are jobs," he said. "And I think this is something that the Fed wants to see continue, it's not something that they're going to want to stop."
Before it's here, it's on the Bloomberg Terminal.
LEARN MORE