Trump's Border Wall Idea Dismissed by Mexico's Foreign Minister
By and
Nation 'not even considering' candidate's proposal: minister

Ruiz calls for passage of TPP trade deal to build on Nafta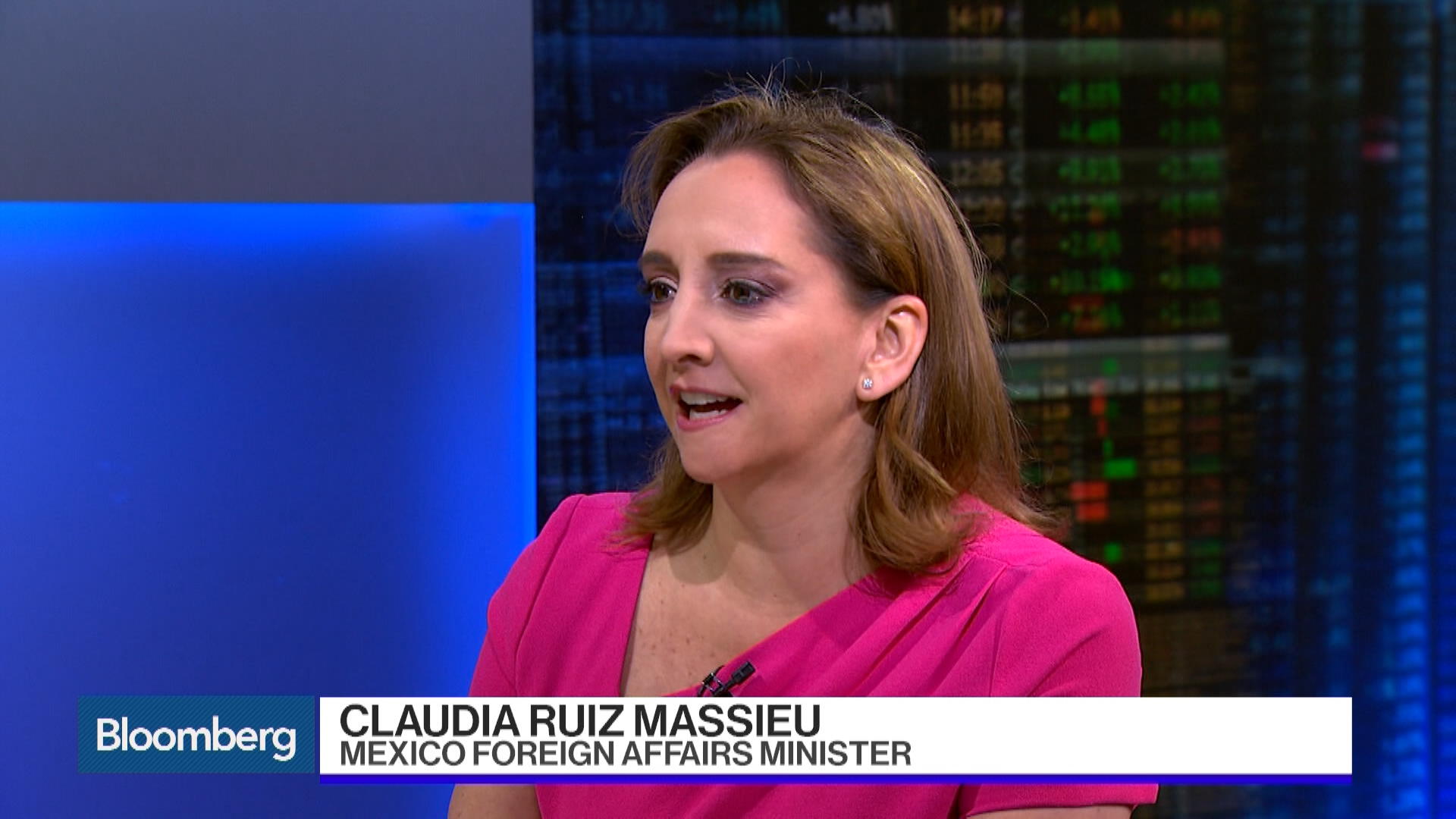 Mexico's foreign minister, Claudia Ruiz Massieu, dismissed Republican U.S. presidential nominee Donald Trump's calls for the nation to pay for a border wall, calling instead for greater integration between the nations.
In interviews with Bloomberg Radio and Bloomberg TV in New York on Thursday, Ruiz cited the proposed Trans-Pacific Partnership as an opportunity to deepen the trade relationship created by the North American Free Trade Agreement, which took effect in 1994.
Trump has made his demand for Mexico to pay as much as $10 billion to build the wall a centerpiece of his campaign and has threatened to block remittance payments from immigrants in the U.S. until the Mexican government complies.
"We're not even considering such a proposition," Ruiz said. "We're in the business of creating prosperity, creating jobs, creating more investment to detonate more opportunities for our people, as are most governments in the world. The way to do that is to go further with more integration, more integrated chains of value, and remaining more competitive."
Obama Knocks Trump's Wall During Timely Visit by Mexican Leader
Ruiz said the Mexican government has reached out to the campaigns of Trump and his opponent Hillary Clinton through Ambassador Carlos Manuel Sada, who attended both the Republican and Democratic conventions and maintains a constant dialogue with officials from both parties. President Enrique Pena Nieto's administration has repeatedly said it isn't seeking to influence the American electoral process and plans to work with whoever is elected the next U.S. president.
Before it's here, it's on the Bloomberg Terminal.
LEARN MORE