The Secret of Keeping Poker Fun
By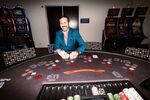 The following is a condensed and edited interview with Roger Snow, senior vice president, Scientific Games.
 
How do you think up games people want to play in casinos?
I do poker games. I have ventured out a couple of times into other things, but in the end I stick with poker. I think that poker is the best language for these card games. People saying there are too many poker games is the same as saying there are too many operas in Italian. I mean, there aren't.
So you keep it similar to what they've seen before structurally and aesthetically. Then I'm going to think of something fun. This idea popped into my head: I'm thinking of a draw poker game with five wild cards—four deuces and a joker. That's never been done before.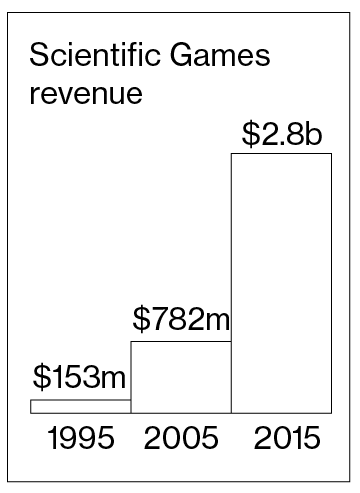 Describe what you mean by "fun."
I like decisions that foreclose other decisions. People say, "Oh, just give players a game that's really close to no house advantage, and they'll love it." They don't. I think what players like is what I call volatility, which is very loosely the ability to win money quickly. I've met other game inventors, and they have different philosophies. I like games that are very aggressive. If you're behind, you can catch up, and if you're ahead, you can press your advantage.
 
There's also this idea that games have to be simple. Well, how do you explain craps? Explain blackjack. Blackjack is not easy. Explain Ultimate Texas Hold 'em. That game—I have seen dealers go home crying. If that were the case, then Casino War, which is one card against a dealer, would be the most popular game of all time, and it's not. Games have to be intricate.
 
How do you tailor games for Macau?
Baccarat dominates Asia even more than blackjack dominates the U.S. and roulette dominates the European market. We have a baccarat side bet that's about to launch, and we designed a card shuffler specifically for how baccarat is dealt in Asia, which is a remarkable piece of engineering. But right now there's not a lot of specialty content over there, and we're still in an experimentation phase.
 
You see things over there that you don't see anywhere else. You get off the ferry from Hong Kong or from mainland China, and you walk out of the customs port, and you notice that people are running by you, and it's like, "Is the boat on fire?" They're running to the casinos, because they're only there for a day or for six hours. If you're a table games guy like me, that's like mecca.



Before it's here, it's on the Bloomberg Terminal.
LEARN MORE