Tesla's Grand Plans for SolarCity Burn a Key Israeli Solar Tech Firm
There's ­"no question" Elon Musk will go his own way, dropping inverters from SolarEdge in the process.
By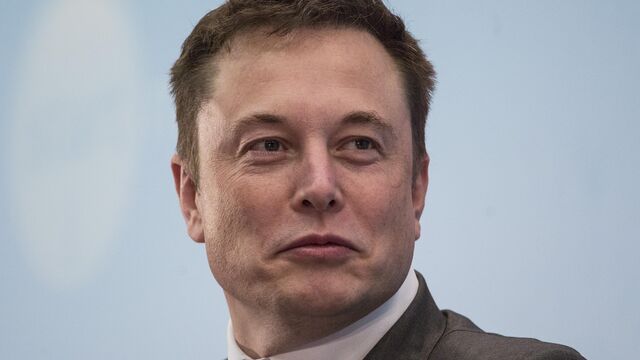 Pity the inverter makers. 

Tesla Motors Inc. is buying SolarCity Corp., and that's bad news for some suppliers of the biggest U.S. rooftop solar installer. Case in point: SolarEdge Technologies Inc., an Israeli company that provides a key component of solar systems, is going to lose out. 
Tesla Chief Executive Officer Elon Musk likes to do things his own way, and making power inverters won't be an exception. Responsible for 10 percent of the total cost of installed rooftop solar, inverters convert direct-current electricity from solar panels and batteries into alternating current for homes and vehicles. During a call with investors on Wednesday, Musk revealed plans to build his own, which will be integrated with home batteries and rooftop solar systems. No more SolarEdge inverters.
SolarEdge shares fell as much as 6.9 percent on Thursday morning before making up about half that by midday. The shares have tumbled more than 22 percent since Musk first disclosed his interest in SolarCity on June 21. 

The move by Musk, 45, shouldn't have come as a huge surprise, as Tesla already produces inverters for use in its electric cars. But the CEO served up a harsh reminder on Wednesday's earnings call:
"There's no question Tesla's going to do integrated inverter. It's the logical thing to do. I think we've got the most advanced inverter engineering team in the world, and so it makes sense to, just as we do the inverters on vehicles, to do it with solar as well and have it in a very tight package at a cents-per-watt level that is I think probably twice as good as anyone else. I think maybe better than that."

—Elon Musk, Chairman of Tesla and SolarCity
SolarEdge officials didn't immediately return calls or e-mails seeking comment.
Musk has dropped a trail of hints that he's been thinking inverters for a long time. Even as far back as May 2014, when he first described the battery pack for the home that was later named the Powerwall, he said: "Coming just five inches off the wall, a beautiful cover, integrated bidirectional inverter, and it's just plug and play."
Then, just two weeks ago, at a public unveiling of his battery Gigafactory near Reno, Nev., he used inverter engineering as an example of how Tesla is approaching a new era of precision manufacturing. Musk said he's learned to put some of his most creative engineers to the task of building a more efficient factory. Instead of trying to design a slightly more efficient power inverter, he said, an engineer is better off focusing on making a more efficient machine to build it. "They can make five times as much headway per hour than if they work on the product itself," Musk said.
—With assistance from Dana Hull in San Francisco.