TaskRabbit's Formula for Building a Diverse Startup
New CEO Stacy Brown-Philpot: "I look forward to the day when this is the norm and not the exception."
By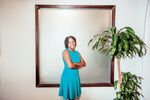 The following is a condensed and edited interview with Stacy Brown-Philpot, CEO, TaskRabbit.


How is it taking over from founder Leah Busque, who's still there?
The thing she did as a CEO and a founder was empower me to be successful, first when I was chief operating officer. There was no expectation that you could go around the COO and get what you want—no going to tell mommy if the other mommy said no. A lot of founders have a hard time with that.
 
What's different now that you're CEO and more in the public eye?
I'm making all the hard decisions, and my team gets to make the easy decisions. I was surprised by the attention and visibility on me as a black woman CEO. I look forward to the day when this is the norm and not the exception.
 
TaskRabbit plans to be profitable by the end of the year. Do you plan to raise venture funding again?
We don't have to raise money to hit profitability. We could raise expansion capital, but we have the freedom to make that choice. For the people in this building, that's motivating. That can inspire in ways you can't by just saying, "Oh, we need to hit this goal and hit this target."
 
Before TaskRabbit, you spent nine years at Google. What moments and lessons stand out for you?
Sheryl Sandberg was a mentor and a champion for me, and she saw something in me that I didn't see in myself. In India, I went from managing a couple hundred people to over 1,000. That was a big shift. I grew up in Detroit, my mom was a single mom, and here I am running this very large team in India. It wasn't just about getting things done—I had to become more of an inspirational leader.
 
The way to connect to people is to relate to who they are and do something that stretches you outside of your comfort zone. I learned how to Bollywood dance and performed a popular dance—it was hard—in front of 1,000 people. And the other piece is telling good stories. I had to figure out how to string my experiences and our goals together.
 
TaskRabbit was one of the first companies in the gig economy. But we've seen others take that idea and run with it. How can TaskRabbit differentiate itself?
Our focus on a broader set of services has been both a blessing and a curse. A blessing because you think of us when you need a lot of different things done, and a curse because it's been a little bit harder to market. So we've been focusing our advertising on a few categories: cleaning, handyman, moving, delivery. The competition is really the client doing it themselves. But our space is still relatively undefined. We still have to educate people about on-demand home services—that you can trust our marketplace.
 
TaskRabbit is 12 percent African American, which is off the charts compared to other tech companies. You've pledged to be 13 percent, to match the U.S. population. How did you get there, and what's driving you to go further?
We want to set a standard for what it means to feel like you're in a diverse environment, feel like you could always be your authentic self. I share my experience as a black woman, and I invite people to talk if they're feeling hurt or pain. I think being an African American woman helps. It's being willing to talk about the real things happening right now that might be impacting someone's ability to show up at work like they would every other day.
 
What were some of the most challenging aspects of breaking into tech leadership as a black woman?
Ninety-eight percent of people in my high school were black. And then I went to UPenn undergrad, which was like 6 percent black. Going from there to public accounting to investment banking, where I'm still one of the only, or the only—it wasn't easy, but it was easier because I had learned how to do it. And then coming out to Silicon Valley—again, you're one of the only, or the only. It's how I lived my life for the last 20 years. I don't really know how to do anything different. I have learned as I get older just to be who I am.
 
Has it tired you out at times?
It's exhausting. I remember when I helped Sheryl launch Lean In, everyone asked me, "Are you going to join a Lean In group?" And I said, "I would if I could join an all-black one," because there are times when we all need to refuel, to find space where we can get the energy to go on.
 
I understand what it's like to be different and therefore can empathize with someone who's different. I can be in a room and remember which person hasn't said anything in 10 minutes and invite them to speak. Having the ability to see every single individual leads, I think, to better ideas, better organizations, and greater success.

Before it's here, it's on the Bloomberg Terminal.
LEARN MORE