technology
Square Finds Profitable Niche Between Food Trucks and Starbucks
By
Shares of payments processor have best day since IPO

Larger customers give Square a chance to sell more services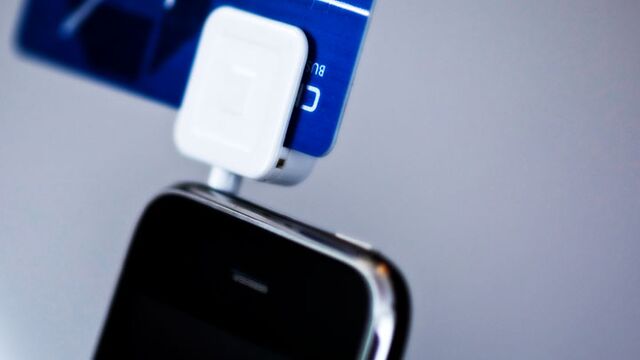 Square Inc. seems to have found its place, proving this quarter that the mobile payments processor is useful for more than just food trucks and farm stand sellers.
The young company posted second-quarter results Wednesday that beat estimates and brought Square closer to profitability. Square showed that it could attract bigger businesses as customers, with a 61 percent increase in the volume of payments transacted from larger sellers. Shares rose as much as 18 percent to $12.28 Thursday, the biggest intraday gain since its public market debut in November.
"Their volume and revenue per merchant is growing because they're able to go up market," said Jason Deleeuw, an analyst at Piper Jaffray & Co. "Their business solutions are valuable and helpful and better than other things in the marketplace."
These were much-needed results for Square after a rocky first quarter and rising investor skepticism. Chief Executive Officer Jack Dorsey -- who also runs Twitter Inc. -- has been trying to convince investors that Square can grow amid stiffening competition from PayPal Holdings Inc. and First Data Corp. in the crowded transactions industry. The company started by selling smartphone plug-ins to let food truck vendors and other small businesses accept credit cards. Now Square's expanded into other businesses, including loans through Square Capital and tools for managing inventory and analyzing sales.
It's those ancillary services that attract larger businesses with higher-maintenance needs than sellers on the side of the road that just want the mobile dongle for swiping cards. Larger sellers generate a higher volume of transactions for Square -- from which it usually takes a 2.75 percent fee -- and more opportunities to make larger loans and provide those add-on services.
"Up market has definitely been a key focus for us," Dorsey told analysts on a conference call late Wednesday. "We're seeing more and more appetite from the larger sellers as well and specifically multi-location sellers."
Chief Financial Officer Sarah Friar said larger sellers don't want to stitch together hardware, software and payments services from many different vendors, so Square's all-in-one offering, along with fast access to capital, are attractive.
To be sure, Square's definition of larger sellers is those that handle more than $125,000 in annualized gross payments volume. Square's sweet spot is servicing business up to $20 million in annual revenue, Friar said in an interview with Bloomberg Television.
That's a ways from a single food truck stand and it's a far cry from Starbucks Corp., Square's biggest customer that's dropping the payments provider soon. Even though Square's mix of transactions is skewing toward larger companies, the profitability of handling those payments is holding up. The Starbucks deal left Square with big losses, showing the company that success in payments can't be built on giant corporations that can negotiate lower rates because they have billions of dollars in annual sales.
Square had reported that it's working on an amendment that may extend its agreement with Starbucks beyond the third quarter. Friar said the extension is for a short period because Starbuck's transition to other providers is taking longer than expected.
Second-quarter results released Wednesday also allayed investor concern about the sustainability of Square Capital. In the first quarter, it extended $153 million in loans and advances, facing "challenging credit market conditions" and citing delays signing new investors to help back its lending business. The following quarter, Square provided $189 million in loans, up 123 percent year-over-year and added five new investors. Square has few customer acquisition costs for this program and checks the credit risk of its borrowers with data gathered from servicing the companies through the payments platform.
Even though Square was able to swing toward profitability this quarter, it still reported a net loss of $27 million. Significant spending will be needed to support Square's future products and services, and competition increases as the company targets larger businesses.
"We wonder at some point how much more share can they take -- we think they'll take share but can they do it with a profitable manner?" Deleeuw said. "So far they haven't been able to grow in a GAAP profitable manner. We think they'll have to continue to innovate and take share and will have continued investments."
Before it's here, it's on the Bloomberg Terminal.
LEARN MORE