Reimagining Ringling for Shorter Attention Spans (and No Elephants)
"We have circus selfies, so you can be the ringmaster."
By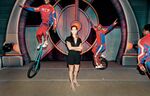 The following is a condensed and edited interview with Alana Feld, executive vice president, Feld Entertainment.
 
What made you decide to take elephants out of the show? 
We had to think of what was best for everyone—the elephants, the business, our family, our audiences. It was bittersweet, but we said, "Let's use it as an opportunity to reimagine Ringling."

 
What did that mean?
We redefined the performance space, changing what used to be just a black rubber floor to an ice surface and a dry surface. You get a fast-paced energy that you can only get from skating.

The second big change was we added a story line. We have a character named Paulo, the star seeker, who has a magical telescope. We have the evil Queen Tatiana, queen of the circus of fire, who banishes all of the circus stars to distant planets. And now it's up to Paulo and Jonathan Iverson, the ringmaster, to find them and bring them back to earth. Our third big change is the technology we've infused the show with. We're able to use video projection all across the arena floor.
 
How much of that is because kids are tech-savvy?
There's no substitute for live entertainment, but you have to create a show that's appealing to them. The show is much more fast-paced than it used to be. Kids today, they don't want to sit through a 15-minute act on the trapeze. We've created an app. It's free. You can download it. We have circus selfies, so you can be the ringmaster. You can look like you're juggling.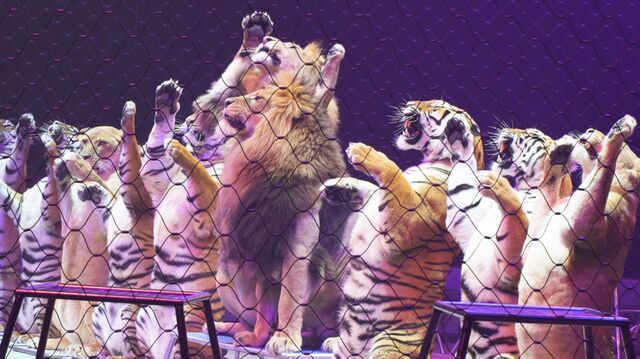 Which classics have endured?
The trapeze is a classic. It's still incredible to watch people fly through the air. Lions and tigers are still really popular, but the style of the presentation is very different. We have a very young, handsome animal trainer, and you get to hear him speak to the animals throughout the act. At the end of his act, he has his male lion lie on top of him. That's a testament to the kind of relationship they have.
 
What about the clown car?
We have a clown rocket, because we're in outer space.
 
Do you get animal welfare protesters at every show?
We have a lot of critics, and, you know, they come out and share their opinions in many cities that we play. What I can tell you is that our animals are so well cared for. We have the most dedicated team of animal-care specialists that work with our animals and live with our animals, day in and day out. We made a decision to retire the elephants and to keep a lot of other animals, and we stand by that. So many families come to Ringling because it's really one of the only places that you can see live animals anymore. It's something that I think families really cherish about our show.



Before it's here, it's on the Bloomberg Terminal.
LEARN MORE