Harold Prince: Hollywood Has Changed Broadway
The legendary theater producer and director wants more courage in the business of musicals (and fewer flip-flops).
By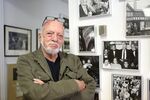 The following is a condensed and edited interview with Harold Prince, Broadway producer-director.

How did you get started in musicals?
I went to the theater as a kid, and I wanted to do straight plays. I didn't have a hell of a lot of respect for musicals. The scores were wonderful, but the books were downright silly, and all they were there to do was to paste together some wonderful songs. There was the [occasional] musical you did care for—Show Boat, On the Town, Porgy and Bess—but they were odd attractions in what was much more conventional musical comedy. By sheer luck I found myself at [legendary producer-director] George Abbott's office as an office boy, with no salary at first. But you can't turn away from the place where they're doing more successful musicals than anyone else.
 
That was a turning point?
I learned the craft, almost inadvertently. I wanted musicals to be more serious, and there were a lot of things playing into the possibility of them being more serious. The popular music of the theater ceased to be theater music—all of that stuff the Gershwins wrote, Cole Porter, and Irving Berlin, and Rodgers and Hart. You were almost obligated to think of musicals in terms of more serious subject matter. When I met [Stephen] Sondheim when I was 20 and he was 18, we were encouraged to turn musicals into what we wanted musicals to be. Hence, you end up with a Sweeney Todd.
 
Do you see different choices being made about what to produce, based on how audiences have changed?
I don't think there's as much courage as there should be, and that's completely because of escalating costs. When I started producing [in the 1950s], the cost of a musical was $250,000. That very same musical today will cost you well over $10 million, and the people you get the money from are a different profile. I raised all my money from dressers and stagehands. Now you have to have wealthy people, and you have to know how to get wealthy people.
 
Does Hollywood's part on Broadway raise the stakes?
Those producers must come into it with different expectations. Yes. And that also changes the audience. I went to a musical—I won't name it—and I sat behind six people: a mother, father, and four kids. Those six people represented $600. They were in T-shirts and flip-flops and shorts, and I thought: I'm glad you're here, but I regret that you don't think of the theater as an occasion. I think it is an occasion. A sense of occasion makes it more important.
 
Hamilton has created a huge audience of people of all ages interested in the history of the U.S., of the Founding Fathers. Is that a hopeful sign?
It starts with the idea. It is the least likely idea for a musical, from Ron Chernow's book. A lot of the shows I've done have been the least likely for a musical, Sweeney Todd, West Side Story. Cabaret—it's about the rise of the National Socialist Party. The big lesson is, don't underestimate audiences.
 
Who carries the burden to nurture unlikely ideas, to be courageous?
We need more creative producers. When I came into the theater, there were a lot of them, and they were creative, and they were people of some means—they were heirs to a fortune. They wanted to be in the theater, but they couldn't write or act or design scenery, but they wanted to be in the company of people who did have those talents. The theater as such has a little less cachet than it did, but that would be predictable. That's because there's so much more TV and everything. You need to be more elitist. I think it's a good thing, but it's such a dirty word. It has more than one meaning.
 
Which play, or plays, really felt different and groundbreaking to you when you were working on them?
A Little Night Music, it was very unlikely, a hard show to do. And Evita. And I have a show [Phantom of the Opera] running 28 years now. You need to feed your own needs, and then hopefully, you're not so avant-garde that you're making a noise in an empty room for your own pleasure. There are great artists who've done that. They have a very limited audience.



Before it's here, it's on the Bloomberg Terminal.
LEARN MORE