Delta's New CEO on Why the Airline Won't Be a Budget Carrier
Ed Bastian left the carrier in part because it was keeping fares too low. He explains why he won't make that mistake again.
By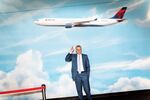 The following is a condensed and edited interview with Ed Bastian, CEO, Delta Air Lines.
 
Why did you quit the airline in 2004 and return six months later to help manage the bankruptcy when then-CEO Jerry Grinstein called?
I was really vocal when I left about the company's strategy—they were making some really dumb decisions. The biggest one was trying to turn Delta into a low-fare airline. When you have employees making sacrifices—pilots took 50 percent pay cuts—you have an obligation to those people to use their investment in the company wisely. And to just take it and plow it into low fares was lunacy. I thought we were making really bad decisions. And Jerry called me and asked me to come back, and he said he agreed and said he was changing out the commercial leadership of the organization.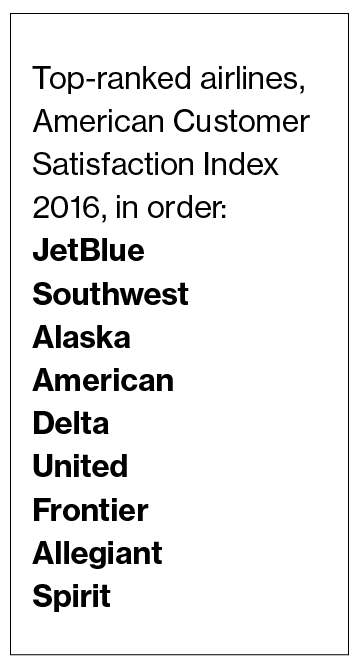 What did you think Delta was doing wrong?
We were allowing AirTran and JetBlue to define us rather than defining the market and the game on our terms. And we were losing—and losing badly at that. I was convinced that we could never win. We were flying widebodies to Florida just to keep fares low rather than flying them to Paris and keeping fares high. There was a reason why we were broke. I like to say we didn't go bankrupt by making a lot of smart decisions. We made a lot of dumb decisions. We had to own it.
 
How much does ex-CEO Richard Anderson, Delta's board chairman, weigh in?
I call him more than he calls me; sometimes we'll speak two or three times a week. He gives good counsel. I also give Richard a tremendous amount of credit. He left while there was still a lot of gas in the tank, which is very rare in today's corporate world. CEOs generally love to run the tank low and then hand it to someone else to go take it out and refill it. Or get the car out of the ditch and have the keys taken away from them.
 
Because of industry consolidation, U.S. airlines have become solidly profitable—perhaps permanently. Is it true that the red ink is over, regardless of the economy?
I know that's true for Delta. But I also don't believe that the industry is immune from volatility. Whether it's fuel, geopolitical effects, currency challenges, the Middle East carrier problem that we're all facing, there are some big obstacles that this industry still has to gird itself for, and we can't forget where we came from.
 
When you're making all these profits, labor wants to get paid, too. Is there a conversation about who owns the money?
If you were to talk to the line pilots, they do not want to jeopardize the momentum of the business. They remember what it was like. They want to keep growing. They like the fact that the company is profitable and is paying big profit-sharing. I see now, more than ever in our history, that our employees and the owners of the airline are aligned in what they're trying to accomplish. We have widespread employee ownership of the stock, which is very different than any time in the past. So it's a balance between wanting to get the best contract they can get for themselves, but not if it's going to risk the future of the enterprise.
 
The Paris and Brussels attacks didn't deeply affect air travel to Europe. Are people getting accustomed to these types of terror events?
I don't know that you get accustomed to it as much as travel now is such a part of the fabric of our culture. You can't take it away. And it hasn't been that long. When I graduated college, I had never been on an airplane. So to my generation, it was a luxury. Today's generation, it's part of the core means by which people experience life.
 
What's the future of the rapidly expanding Chinese airlines? Over time, do you think those carriers take international traffic from U.S. airlines?
No, I don't. I see the U.S. and the Chinese airlines as working pretty well together. The Chinese airlines have been buying all the hardgoods, the latest airplane technology, but their [service] delivery skills are still pretty far from world-class levels. They're learning fast, and that's one of the reasons we're invested with China Eastern. [Delta bought a $450 million stake in the Chinese airline in 2015.]
 
It's a big market. Chinese carriers have got to win Chinese consumers back from the international airlines. The Chinese consumers are flying Korean, they're flying Japan Airlines, they're flying Cathay Pacific, they're flying U.S. carriers. The opportunity for China is to win back the Chinese consumers, their home market, as compared to trying to go to other markets.
 
Some reports say Delta may have gotten its order in April of as many as 125 new CSeries aircraft for as little as $20 million apiece [less than half of list price] because Bombardier was desperate to land a major customer and had no real leverage in the negotiations.
Wow, that's pretty good if it was. They had leverage—they didn't have to sell it. We think it's a great plane, and we got a great price.



Before it's here, it's on the Bloomberg Terminal.
LEARN MORE