BOE Targets Company Bonds as Brexit Spurs Stimulus Revival
By
Central bank to buy as much as $13 billion of sterling debt

Program aims to lower borrowing costs and boost issuance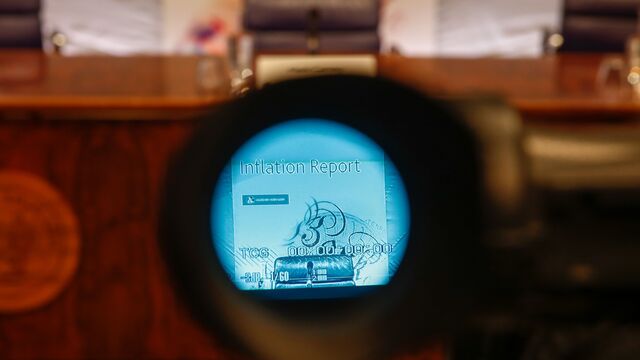 The Bank of England said it will buy as much as 10 billion pounds ($13 billion) of corporate bonds in a new package of stimulus measures.
The central bank, led by Governor Mark Carney, will purchase investment-grade, non-financial company notes over an initial period of 18 months, according to a statement on Thursday. Policy makers also cut interest rates for the first time since 2009 to combat sluggish growth and stoke inflation.
The BOE wants to lower corporate borrowing costs and spur issuance after the June 23 vote to exit the European Union roiled global markets and sparked concern the U.K. would be thrown into recession. Carney said there was scope for policy makers to take more action.  
"It's about the signal that they are doing everything they can," said Luke Hickmore, senior investment manager at Aberdeen Asset Management Plc in Edinburgh, which oversees 301.4 billion pounds. "It will broaden out the types and number of issuers in the sterling market, which is healthy."
A total of 150 billion pounds of bonds are eligible for purchase, the BOE said. Policy makers will target notes of companies with "genuine business" in the U.K. and which make a "material contribution to economic activity," it said.
The Corporate Bond Purchase Scheme is expected to begin in September, the statement said.
Credit Risk
The cost of insuring corporate debt extended declines after the announcement. The Markit iTraxx Europe Index of credit-default swaps on investment-grade companies fell three basis points to 68 basis points, according to data compiled by Bloomberg.
Bonds of U.K. companies rose. Grocer Tesco Plc's 200 million pounds of bonds due in January 2033 climbed 6 pence on the pound to 107 pence, the most since issuance in 2002. Notes sold in May by construction materials supplier Travis Perkins Plc advanced the most on record, to 99.4 pence on the pound.
In buying corporate bonds, the BOE is reviving a 3 billion-pound purchase program that it last used in 2009 to improve liquidity during the financial crisis.
The planned purchases will be tiny compared with those made under a similar European Central Bank program. The ECB has bought 13.2 billion euros ($14.7 billion) of corporate bonds since early June in an operation that has sent borrowing costs to a record low and will run until at least March.
Junk Bonds
U.K. junk borrowers may benefit, as they have done in Europe, where declining borrowing costs on investment-grade notes have pushed investors into riskier assets as they seek better returns. 
"High-yield bonds will benefit the most from the program because it takes a lot of the lower-risk investment-grade bonds out of the market and reduces supply there," said Louis Gargour, chief investment officer of London-based LNG Capital. "Investors will naturally reach for lower-rated securities in order to meet their yield objectives."
ECB measures have also boosted new-bond sales, particularly among U.S. issuers, who have taken advantage of euro bond borrowing costs about 2 percentage points lower than on dollar notes. Sterling denominated issuance, has dropped to 4.9 billion pounds this year, down more than 40 percent on the period last year, according to data compiled by Bloomberg.