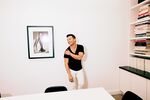 The following is a condensed and edited interview with Prabal Gurung, fashion designer.
 
How does your unique background influence your creative process?
When I left Nepal, and then India 16 years ago to come here, what I wanted to do was be a designer—not be an ethnic designer—but to be a global designer who was playing in the global field, internationally. But one thing that was really true to me as a person and that I couldn't deny—and I didn't want to deny—was my heritage. It was a very big part of my identity, my storytelling, what the brand stands for. It has given me personally an interesting narrative and also a different view about the world.
 
Have you felt any pushback from going against industry norms?
I launched my collection in fall 2009, deep in a recession. I'd gone to a few people, retailers and everything, and they said it was the worst idea. Nobody was for it. I sat down and thought instinctively that it was the right thing for me, and I did it.
 
The reason why is that I went to an all-boys British Catholic school in Nepal, where I was very different from the rest of the boys. I was told I was different. And my difference at the time was my biggest hindrance in everything that I did. I was alienated. So I grew up understanding that while different may not be popular immediately, when it's the right path, it is right for you. That's how I approach everything. And it's not with arrogance, it's just with experience.
 
You've had collaborations with Target and next year with Lane Bryant. How do you approach collaborations and keep your brand balanced?
I've always wanted to create a luxury brand with a soul. When you're at a certain price point, you're already alienating a lot of your consumer base. But in fashion I've always believed in a conversation of inclusion, whether it's diversity of the models on the runway, whether it's diversity of sizes, diversity of age. I've kind of represented that.
I wasn't able to address a lot of the consumers who were interested, because they couldn't afford to buy it. So when this Target opportunity came along, I wanted to reach out to those people who would never get an opportunity.
 
It also allowed me to work with a massive company like Target and see how they function. Understanding corporate discipline. Understanding how you function with timelines and deadlines.
 
In the end, we ended up getting 4 billion impressions based on that collaboration, which really brought the brand recognition to a new level.
 
How important is the runway these days?
Until there isn't an audience and appetite, movies and celebrities will live on. That is the world we're shifting to, no matter what. Runways are important, too, because it's like a movie. It's like brand storytelling. It's like a seasonal brand message. So it tells the world what I am thinking as a designer. It gives you as an audience a peek inside my brain about what I was feeling and what I am thinking. I think it's important in terms of building a story, building a brand.
 
Is there sizeism in fashion?
There's no doubt about it. I wish I could give you a politically correct answer, but there is. I will say it is definitely getting better than it's ever been. The world is shifting. The conversation on diversity is no longer just limited to black, white, or Asian models on the runway, it's also models of different ages and sizes. The conventional ideal of beauty is no longer a size zero.
 
Having said that, I still think we have a long way to go. But the conversation has started. One of the reasons I wanted to do Lane Bryant was because the product in itself is there, and I wanted to serve a consumer that I haven't been able to. But I wanted to have a deeper and bigger conversation about fashion. Fashion can no longer be an exclusive club for a certain size only. Fashion is an idea, it's a dream, it's an emotion, it's an aspiration that should be allowed for various people who understand your aesthetic.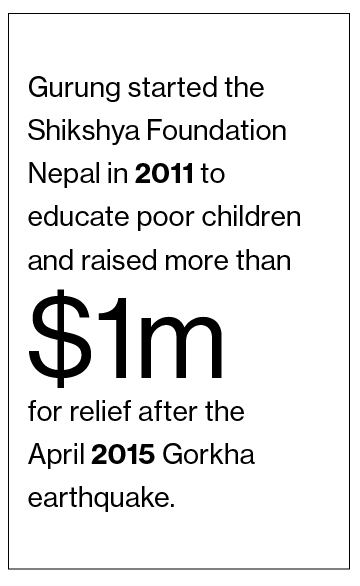 How do you handle social media?
I wasn't into social media at all in the beginning, and then Demi Moore had worn something, and she tweeted about it. That's how I got into social media. I pretty much early on understood, as an independent brand that's self-financed without much money put into PR, that social media were the tools I could build a brand on. I would say it's been a blessing. I can also turn off when I'm not into it. I can switch it off. I'm from Nepal, I meditate.
 
How can fashion help remedy the bigger problems of the world?
Fashion can definitely play a role. That's why I launched my foundation five years ago. How it started was, right after my third or fourth collection, the Fashion Week Daily came out with a magazine, and its cover was pictures of my collection. And there was a picture of me and it said, "A star is born."
 
I called my brother and my sister, and I talked to my mom—she lives in Nepal, and I call her every morning before I come to work—and I said, "Listen, all this stuff is happening, and it's going to get to my head. I'm going to start believing the hype. Why don't we immediately start a foundation so we can divert the attention to that, so I can use this platform?"
 
We started with 12 girls. Now it's gone to educating inmates' kids, street kids, kids up in the mountains who've never had access to anything. Right after the earthquake [in April 2015, which killed almost 9,000 people and left 3.5 million homeless], we started raising a million dollars online to rebuild shelters, hospitals, clinics. In five years we've been able to impact 15,000 lives.
 
When people tell me it's just fashion, you're not saving lives, I say, "Actually, I am." So I know for a fact that fashion is not just about clothes. It is a bigger conversation to be had.



Before it's here, it's on the Bloomberg Terminal.
LEARN MORE