markets
Bank of England's Stimulus: Winners and Losers
By and
Stocks, builders, gilts lifted by easier monetary policy

Pound, savers suffer from record-low interest rate of 0.25%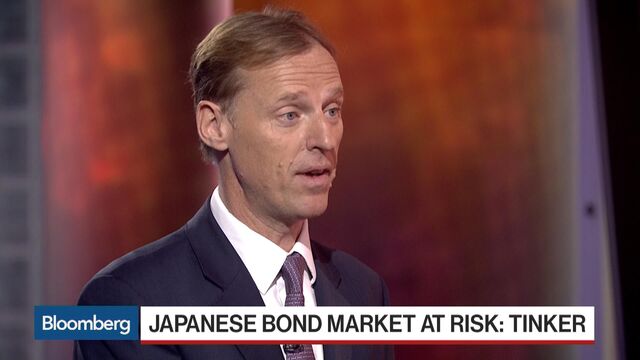 Bank of England Governor Mark Carney and fellow policy makers delivered a salvo of monetary stimulus, cutting their benchmark interest rate to a record low of 0.25 percent and promising to buy more government and corporate bonds. Below are some of the winners and losers of the decision.
WINNERS:
1) Stocks
U.K. stocks rose in a broad-based rally. A weaker pound lifted shares of multinational companies in the FTSE 100 Index, sending the benchmark to its first advance in four days, while optimism over the economy boosted the FTSE 250 Index of mid-sized firms with more domestic exposure.

2) Banks
U.K. bank stocks as a group headed for their highest level since the Brexit vote in part because the BOE mitigated the pain of lower rates with a 100 billion-pound loan program. Standard Chartered Plc led the rally, set to close at its highest price since November, with a 5.6 percent jump. HSBC Holdings Plc, up 2.5 percent, was poised for its highest close since January. Both Standard Chartered and HSBC have international businesses which should benefit from the weaker pound. Still, HSBC said beforehand that it would lose $100 million of net interest income from 2016 from a 25-basis point cut, while Lloyds Banking Group Plc said such a move would cost it 100 million pounds over the next 12 months.
3)  Homebuilders
The Bloomberg U.K. Homebuilder Index rose as much as 3 percent on expectations that lower borrowing costs will feed through to mortgage rates and boost demand. Persimmon Plc, Redrow Plc and Taylor Wimpey Plc all gained. The rate cut "can only be positive for the U.K. Property market," said Ben Madden, managing director of London estate agents Thorgills.

4) Gilts
U.K. government bonds jumped after the announcement that the BOE will buy 60 billion pounds-worth of gilts, pushing the 10-year yield to a record-low. The securities had rallied in anticipation of the new round of monetary stimulus. The U.K. has been the developed world's best-performing sovereign bond market of 2016, with returns of over 13 percent.

5) Corporate Bonds
The central bank said it will buy as much as 10 billion pounds of corporate bonds in the next 18 months. Bonds of Tesco Plc climbed the most in more than seven years on the announcement. The U.K. retailer's 200 million pounds of bonds due in January 2033 rose 5 pence on the pound to 106 pence.
LOSERS:
1) The Pound
Sterling fell at least 1 percent against all of its 16 major peers. It dropped the most in three weeks. Still, the currency is above the levels reached in the aftermath of the Brexit referendum, when it touched a 31-year low.

2) Pensions
U.K. defined-benefit pension funds were hit by the BOE's action, with
combined liabilities jumping 70 billion pounds to a record 2.4 trillion pounds,
according to consultancy Hymans Robertson. That has widened the deficit of the funds to 945 billion pounds, the worst it has ever been.
3) Savers
Bringing the benchmark interest rate closer to zero means even less of a return for those typically older citizens who have cash in their bank accounts. Asked about their fate, Carney acknowledged that earnings on savings are likely to be low for some time.
4) Credit-Default Swaps
The cost of insuring corporate debt extended declines after the announcement.
The Markit iTraxx Europe Index of credit-default swaps on investment-grade
companies fell three basis points to 68 basis points, according to data
compiled by Bloomberg.
(Corrects pounds to pence in fifth item.)
— With assistance by Marianna Duarte De Aragao, Joe Mayes, and Abigail Moses
Before it's here, it's on the Bloomberg Terminal.
LEARN MORE