Amid Hunt for Next 'Thrones,' Time Warner CEO Charts TV's Future
by
Even great shows need help getting discovered, says CEO Bewkes

Hulu stake is media giant's latest appeal to cord-cutters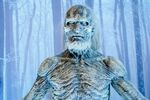 Few media executives have embraced television's digital future more than Jeff Bewkes. The chief executive officer of media giant Time Warner Inc. was an early promoter of making shows available anytime on any device. He's started selling HBO to cord-cutters who don't pay for cable. And this week, Time Warner bought a 10 percent stake in Hulu LLC, helping the online video service compete with the likes of Netflix Inc. and Comcast Corp.
Seated in a Time Warner Center conference room overlooking Manhattan's Central Park last month, Bewkes said his company is well-positioned for a shifting landscape that's no longer just about making shows and movies but also about finding the most profitable way to sell them.
"There's more innovation in business models than there was five or 10 years ago," Bewkes said. "It's becoming global and it's becoming technologically enhanced with video on demand. That means the distribution models change."
But Bewkes's strategy only works if Time Warner has a stable of hits, and the 64-year-old executive is entering a critical stretch that will test his company and potentially cement his legacy. HBO can only ride the success of "Game of Thrones" for two more seasons and must find a new show to carry the mantle. The Warner Bros. movie studio is banking on a new group of DC Comics superheroes to win over audiences after "Batman vs Superman" failed to reach the heights of Walt Disney Co.'s Marvel movies. And Turner's collection of cable networks must get into more ambitious programming after years of relying on "Law & Order" and "Big Bang Theory" reruns.

Under Bewkes's eight-year tenure as CEO, Time Warner has been reshaped to focus on the business of Hollywood, with former units AOL, Time Warner Cable and magazine publisher Time Inc. spun off into independent companies. Shrinking Time Warner was "a strategy that Jeff had been thinking about for a long time before he became CEO," said Don Logan, who used to run the publishing division.
"He was always trying to stay one step ahead of where he needed to be five years downstream," Logan said. "He looked at all the changes going on with cable and believed they had more flexibility if they controlled the content rather than the distribution."
Now Bewkes is steering Time Warner through a period of seismic change in the entertainment industry. Netflix and Amazon.com Inc. are spending extravagant sums on shows and movies, forcing traditional TV networks to keep up and consider delivering online services directly to consumers, as HBO has done. Cable companies are under pressure to offer cheaper plans with fewer channels, meaning networks need to prove their content is vital to avoid being cut from the basic lineup.
For an extended Q&A with Bewkes from Bloomberg Businessweek, click here.
Time Warner is by no means in imminent trouble, with HBO still leading the Emmy award nominations, CNN breaking its own election-season viewership records and profit forecasts rising. After sinking last year on Wall Street's cord-cutting fears, the shares have risen 20 percent in 2016, outperforming peers.
In the July 11 interview, Bewkes said he's already found the hits he needs. He cited growing viewership for TNT's "Animal Kingdom," about a California crime family; the renewal of freshman TBS shows like "Full Frontal With Samantha Bee;" and glowing reviews for the HBO drama "The Night Of."
Still, Time Warner has a lot riding on the rest of this year, starting with Friday's release of Warner Bros.' "Suicide Squad," its latest DC Comics movie. The film about a secret government task force of supervillains is projected to bring in as much as $125 million this weekend, which would be the biggest August film debut ever, according to Cowen & Co.
HBO is scheduled to debut four new series in the next five months, including "Westworld," an expensive sci-fi drama starring Anthony Hopkins and Ed Harris and produced by J.J. Abrams. TNT plans to release several original series, including "Alienist," about a serial killer in New York City in the 1800s.
Bewkes started at Time Warner in 1979 at HBO, persuading hotel chains to subscribe to what was then a struggling pay-TV network. He ascended the corporate ladder, leading HBO from 1995 to 2002, when it launched such hits as "The Sopranos" and "Sex and the City."
"He's a very intelligent guy," said Bill Nelson, former chairman of HBO. "He always seemed to have an insight that few people at the table had."
Un-Hollywood
He was also very un-Hollywood. While many Time Warner executives socialized over long lunches, Bewkes often ate at his desk, said Logan, the former publishing head.
"He wasn't obsessed with getting his name in the paper or being seen at the right restaurant," Logan said. "It wasn't his personality."
Today, analysts are mostly upbeat about Time Warner, with 26 out of 39 recommending buying the stock. They point out that higher fees from pay-TV distributors ensure a steady revenue stream even as cable subscribers decline 2 percent. The company is generating more advertising from rising viewership for news on CNN and sports on TNT and TBS -- the two types of programming that people still watch live. And its four biggest cable channels -- CNN, TNT, TBS and Cartoon Network -- are part of online TV services like Dish Network Corp.'s Sling TV, Sony's PlayStation Vue and -- next year -- Hulu's new service.
At TBS and TNT, the vast majority of the lineup is acquired movies and reruns. Both networks are dramatically increasing their original programming under the leadership of Kevin Reilly, who launched the Fox hit "Empire" when he was an executive there.
So far, viewership of new series "has been mixed with no breakout hit," Michael Nathanson, an analyst at MoffettNathanson LLC, wrote in a research note, "but the critical buzz for a number of their shows, particularly at TBS, is promising."
While HBO's "Game of Thrones" has been a ratings juggernaut, several of the network's recent shows have struggled to draw anywhere close to the same viewership. HBO has canceled nine shows in the past two years and recently replaced its programming head. In June, it dropped "Vinyl," a high-profile series about the 1970s music business, after just one season. The network needs more must-see dramas to get people to sign up for its web-only service, HBO Now, which has more than 1 million subscribers, and negotiate better deals with distributors.
HBO's Misses
Seasons
Viewers, in thousands
The Newsroom
3
1,959
The Brink
1
1,621
Vinyl
1
970
Togetherness
2
522
Getting On
3
424
Looking
2
325
Hello Ladies
2
137
Doll & Em
2
127
Jonah from Tonga
1
121
Source: MoffettNathanson
"Vinyl" failed to get the audience Bewkes hoped for, but he said the network still has "a very high at-bats-to-hits ratio."
As Hollywood produces more scripted series, Bewkes said he wants to work with tech companies like Hulu to make it easier for viewers to find programming. The success of a show, he said, depends partly on whether people discover it.
"If you don't have a way to search and have recommendations given to you based on other things you've watched, you can't figure out what the hell to look at because there's too much," Bewkes said. "I think it's going to reinvigorate the television industry."
Before it's here, it's on the Bloomberg Terminal.
LEARN MORE