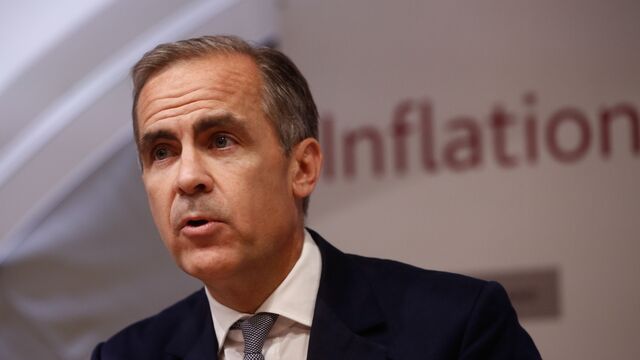 Mark Carney has once again made it clear he's not a fan of negative rates, though he's left investors guessing on what exactly the Bank of England's lower bound is.
The BOE governor and the Monetary Policy Committee remained coy on Thursday about exactly how close to zero they'd go, even as they signaled a willingness to take rates below the current record-low 0.25 percent.
Officials said they judge the lower bound to be "be close to, but a little above, zero."
So far, so mysterious.
For those seeking clarification, the central bank's latest projections may offer a guide. They were based on market expectations for the interest rate to fall to 0.1 percent later this year and stay there until the third quarter of 2018.

"The committee is endorsing the very dovish market path, whereby bank rate goes to 0.1 percent and that's the natural point to think where the rate might be headed," said Chris Hare, an economist at Investec in London and a former BOE official. "That tells you how keen the MPC is to stimulate the economy."
Economists at HSBC say the BOE could even go a bit lower, seeing 0.05 percent as a possibility. ING says a cut to around 0.05 percent to 0.10 percent could happen in November. 
Since a "majority of members expect to support a further cut in bank rate" later this year, it looks like a reduction of at least 15 basis points may be in store. 


Before it's here, it's on the Bloomberg Terminal.
LEARN MORE