U.S. Crude Imports Surge to Highest Since 2012 as Output Slips
by
Arrivals climb to 8.74 million barrels a day last week: EIA

Production resumes decline, slipping 55,000 barrels a day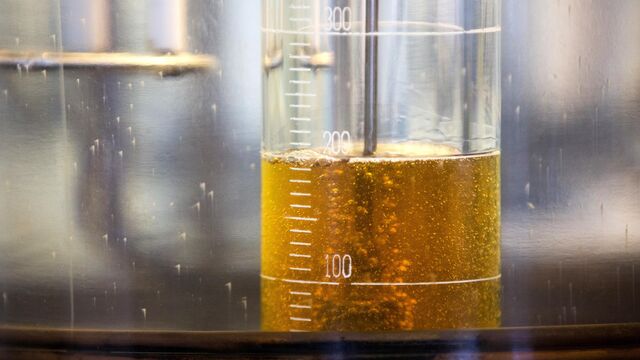 U.S. crude imports rose to the highest level since October 2012 as excess global supply finds its way to American ports.
Imports rose 3.6 percent to 8.74 million barrels a day last week, an Energy Information Administration report showed. This caps the third-straight gain, the longest string of increases since December. The increase in arrivals came as U.S. production resumed its decline, sending output below the volume of imports for the first time since January 2014.

"Since U.S. production is declining, so we need to import additional barrels to keep our refineries well supplied," said Tim Evans, an energy analyst at Citi Futures Perspective in New York. "It's also worth noting that we are now exporting more crude, which makes more room for imports."
The U.S. government lifted its four-decade old ban on crude exports in December. Shipments climbed to a record 662,000 barrels a day in May, the most recent month of EIA data.
"Production was down 1 million barrels a day in July from a year earlier based on weekly data, while imports were up by about 800,000 barrels," said Sarah Emerson, managing director of ESAI Energy Inc., a consulting company in Wakefield, Massachusetts. "This is just a story of switching to imports from U.S. production. This will result in transfer of wealth overseas."
Divergent Fortunes
Iranian crude production in July climbed to the highest level since 2011, while Canadian output returned after May wildfires, adding to excess global supply. 
Shipments from Iraq surged to 804,000 barrels a day during the same period, the highest level since October 2012. Canadian and Saudi Arabian shipments also increased last week.  But not all of the countries sending oil to America posted large gains. Imports from Mexico tumbled 62 percent to 303,000 barrels a day, the lowest in records going back six years.
"Global production is robust," said Stephen Schork, president of the Schork Group Inc., a consulting company in Villanova, Pennsylvania. "There's an absolute surplus of supply. The U.S. has the largest oil storage capacity, so the excess supply is coming here."
Before it's here, it's on the Bloomberg Terminal.
LEARN MORE