Trump Raised $80 Million in July for Campaign and RNC
The Republican's fundraising has surged but still lags behind that of Democrat Hillary Clinton.
By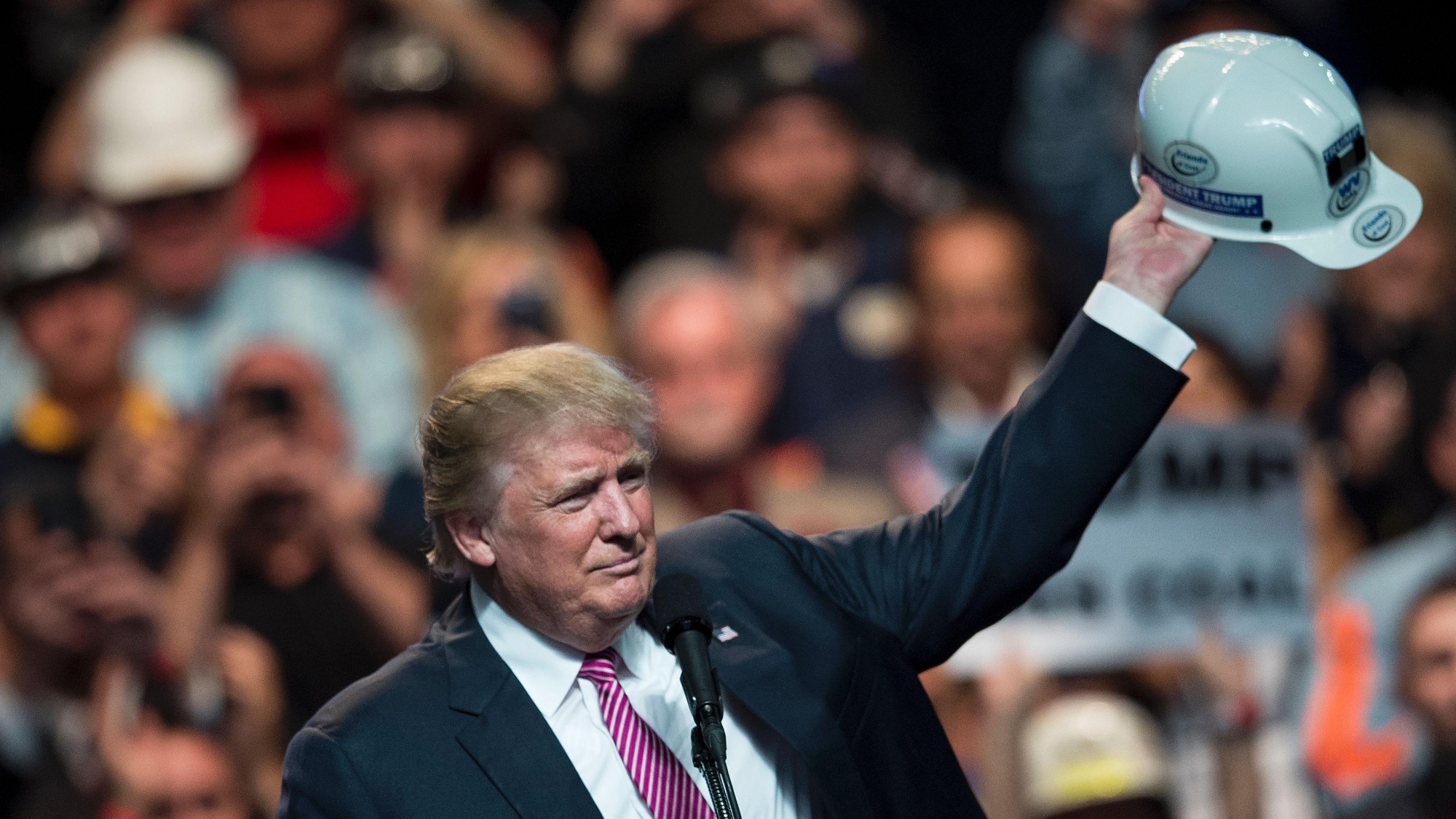 Even as Donald Trump fights with the Republican Party establishment, the GOP presidential nominee raised $80 million for his campaign and party entities in July, the campaign said.
Digital and direct mail appeals by the campaign and the party accounted for $64 million in donations, while another $16 million came from fundraising events, according to a statement Wednesday. Trump now has $37 million in the bank, and his joint fundraising committee with the Republican Party has an equal amount of cash on hand. The announcement didn't specify how much of the July fundraising total had been specifically for the campaign. 
"The results from this month show the enthusiastic movement the campaign has created since we started our online fundraising efforts in June," the campaign said in the statement. Trump largely self-financed his primary run and only made a fundraising agreement with the party in late May. The amount of money flowing into the campaign has surged since then.
Joint fundraising efforts typically provide funds to the Republican National Committee and state parties, but Trump has angered top Republican officials with his unwillingness to endorse House Speaker Paul Ryan and Arizona Senator John McCain, the party's 2008 nominee, in their primaries. In July, according to the statement, the campaign hosted 20 fundraisers together with the RNC, raising more than $16 million. 
"The Campaign continues to work with the RNC to support its important operations for the Republican Party, and elect Republicans down the ballot this November," the campaign's statement said.
On Tuesday, Democratic nominee Hillary Clinton announced $63 million raised for her campaign in July, with an additional $27 million for the party and $58 million in the bank. Mitt Romney, the 2012 Republican nominee, raised $101 million in July of that year.
The campaigns must report official fundraising numbers to the government by Aug. 20.
Before it's here, it's on the Bloomberg Terminal.
LEARN MORE