Time Warner Buys 10% Stake in Hulu as Cable TV Drives Profit
by
Media company said to have paid $583 million for stake

HBO, Turner sales gains help Time Warner top profit estimates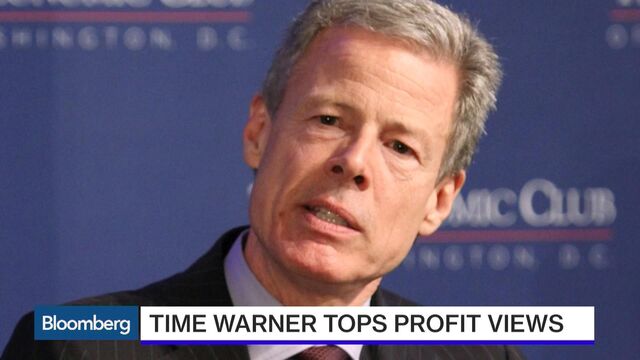 Time Warner Inc. acquired a 10 percent stake in Hulu LLC, casting an eye to the future of TV even as its second-quarter results proved there's still plenty of life in the traditional cable model.
Time Warner paid $583 million for its 10 percent stake in the web-streaming service, according to a person familiar with the matter. That's less than the stakes of Hulu's current investors 21st Century Fox Inc., Walt Disney Co. and Comcast Corp's NBCUniversal. Time Warner decided against owning a larger stake in Hulu partly because of regulatory concerns, said the person, who declined to be identified discussing non-public information.
Time Warner Chief Executive Officer Jeff Bewkes said during a conference call Wednesday that his company won't have an active role in Hulu -- and owning 10 percent and not having a board seat "reduces complications around governance."
Bewkes is spending billions to create original must-see programming and acquire sports rights to retain TV subscribers and squeeze more money out of distributors like AT&T Inc. and Comcast Corp. On Wednesday, the company reported second-quarter sales gains at both its HBO premium channel and Turner unit on the strength of affiliate revenue, helped by shows like "Game of Thrones" and the NCAA Men's Basketball National Championship.

At the same time, Time Warner is facing the dual problem of cord-cutting and rising programming costs. Expenses to produce original shows and live events rose 6 percent for HBO and 11 percent for Turner in the second quarter, as Turner's TNT and TBS aired the NCAA basketball finals for the first time. And though HBO added subscribers in the quarter, Turner is losing about 2 percent of its subscribers per quarter.
The Hulu deal is part of a big push by Time Warner to win over the growing legions of cord-cutters who don't pay for cable. The company has also developed a web-only version of HBO, which now has more 1 million subscribers. Turner also plans to unveil an online-only channel for classic film buffs, called FilmStruck.
For Hulu, Time Warner's investment will help build up a viable third player in the growing market for online-only video services led by Netflix Inc. and Amazon.com Inc. -- and bring much-needed cash to produce original programming. In a separate affiliate deal announced Wednesday, Hulu will carry Time Warner's channels in its upcoming live TV service. HBO is also in "constructive conversations" about being included in Hulu's service, HBO Chief Executive Officer Richard Plepler said.
Watch Next: Why Reuniting CBS and Viacom Would Be Good for Investors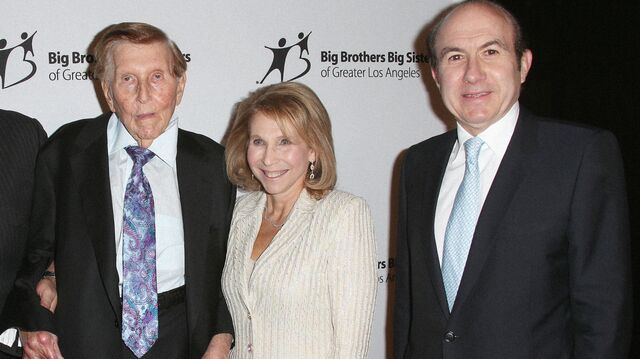 The investment will give Hulu "more resources to offer consumers more shows and more choices, fostering competition and innovation" among pay-TV and online video services, Bewkes said.
The shares rose as much as 2.9 percent to $78, their biggest intraday advance since May, and were trading at $77.75 at 10 a.m. in New York.
Earnings excluding some items were $1.29 a share, exceeding the $1.16 average of analysts' estimates compiled by Bloomberg.
Revenue fell 5 percent to $6.95 billion, compared with the $7.06 billion seen by analysts.
Net income fell to $952 million, or $1.20 a share, from $971 million, or $1.16, a year earlier.
Sales at its Turner cable-network unit climbed 6 percent to $3 billion from a year earlier. The company saw a 6 percent increase in ad revenue, coupled with a 11 percent rise in fees paid by distributors. The unit posted a decline of 15 percent in licensing fees and other types of sales.
Sales at HBO rose 2 percent to $1.5 billion. The company saw a decrease of 17 percent in licensing and other revenue.
Sales at Warner Bros. studio declined 19 percent to $2.7 billion, hurt by lower video-game revenues and tough comparisons from last year, when the unit released "Batman: Arkham Knight" and "Mortal Kombat X." Warner Bros.'s first DC Comics movie, "Batman v Superman," was released at the end of the first quarter and grossed $873 million in worldwide sales, yet fell short of Walt Disney Co.'s Marvel hit factory, which produced several films topping $1 billion in global ticket sales. Second-quarter Warner Bros. releases also included "Central Intelligence" and "The Conjuring 2." 
The company boosted its full-year outlook for earnings per share to $5.35 to $5.45, from $5.30 to $5.40.
Before it's here, it's on the Bloomberg Terminal.
LEARN MORE