Photographer: Shiho Fukada/Bloomberg
Here's Goldman's List of Everything Else the Bank of Japan Can Buy
The BOJ's fight for inflation needs more firepower - it might not get it.
by
Alexander the Great was said to have cried when there were no more worlds left to conquer.
What will the Bank of Japan do when there are no more Japanese government bonds to buy?

That's the question thrust into the spotlight this week as JGB prices take their steepest tumble in more than three years, with the yield on the benchmark 10-year issue now a few basis points away from positive territory. While the technical limits of the BOJ's massive government bond-buying program, known as quantitative and qualitative monetary easing (QQE), have been the subject of much discussion, they are underscored in a new note from Goldman Sachs Group Inc.
At issue is the ability of the central bank to pry longer-dated JGBs out of the hands of reluctant sellers, including private pension funds and insurers who require such debt to match their longer-dated liabilities. Market participants have previously speculated that the BOJ's dip into negative interest rate policy (Nirp) was one sign of the central bank coming to terms with the limits of sovereign debt purchases, and last week's call for a "comprehensive assessment" of its monetary policy has only served to rekindle that narrative.

"The sell-off in JGB yields since is a reflection of the market's assessment that the central bank may reconsider its policy mix away from further rate cuts and an expansion in JGB purchases," writes Goldman's Rohan Khanna. "The BOJ's Nirp foray in January led many market observers to question if the shift away from expanding asset purchases signalled that the central bank was constrained by how 'big' it could go on its accumulation of JGBs."
He calculates that the BOJ will need to buy about 115 to 120 trillion yen worth of JGBs to keep the monetary base expanding in light of redemptions in previously-purchased securities. That's a requirement that becomes trickier to fulfill given that years of extraordinary asset purchases mean the bank now holds 38-45 percent of JGBs with a residual maturity of fewer than 10 years, per Goldman's calculations, and may be one reason why the BOJ said at its meeting late last year that it would extend the average maturity of its purchases from seven to 10 years, to seven to 12 years.
Purchasing longer-dated securities has proved difficult in practice, however, given the propensity of buyers to hold them tightly in their portfolios. The BOJ's purchases of longer-dated debt have consequently been declining in the months since the December 2015 meeting. In effect, the BOJ is faced with a dual dilemma in the sense that it needs to purchase more JGBs while its options for doing so are narrowing.

"Put together – the BoJ is trying to buy larger amounts (because of redemptions) and at longer horizons (because they already own a large share of the low-residual maturities sector) but are likely to face challenges because the class of investors (who are locked into these long and super-long JGBs (i.e., insurance firms and pension funds) are more of the held-to-maturity kind and there might be a 'price-inelastic' component in their JGB investment allocation decisions," writes Khanna.
That leaves the thorny of issue of what else the BOJ might be able to buy in its long-running battle to stimulate the Japanese economy and provoke inflation. Here, Goldman provides a handy list — though Khanna cautions that none of these pools of assets are large or deep enough to replace JGBs altogether.
The list includes everything from municipal debt to corporate bonds. While snapping up such securities might give the BOJ the firepower needed to advance its stimulus campaign a while longer, such purchases are likely to be fraught with sensitivities over risk and a veer into fiscal territory.

"There is no obvious alternative to JGBs in terms of size and liquidity," concludes Khanna. "The fact that these non-JGB instruments carry more credit risk, BOJ's purchases of these instruments would be seen as a quasi-fiscal policy that further augments the fiscal action but their relatively small market size will not be able to alleviate QQE sustainability concerns."
Watch Next: Will BOJ Stimulus Boost Growth and Hold It?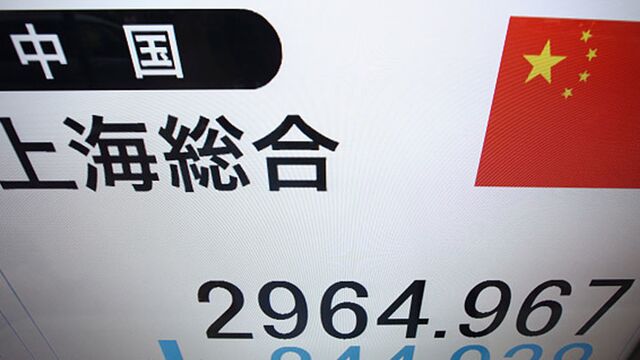 Before it's here, it's on the Bloomberg Terminal.
LEARN MORE