Evans Says One Fed Rate Hike This Year 'Perhaps' Appropriate
by
Chicago Fed chief would rather wait for higher inflation

Fed should consider engineering inflation overshoot, he says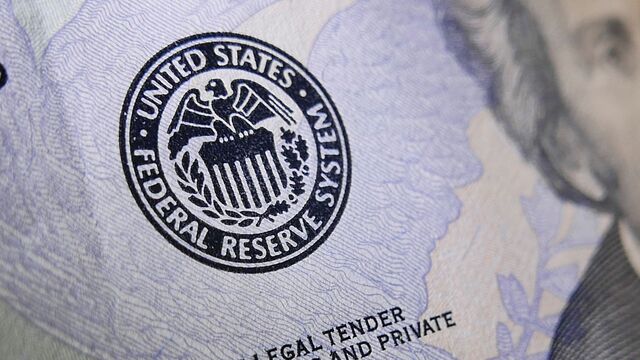 Federal Reserve Bank of Chicago President Charles Evans said an interest-rate increase could be warranted this year as the economy picks up steam, even though he's still worried that inflation is too low.
"I do think that perhaps one rate increase could be appropriate this year," Evans told reporters Wednesday during a media briefing at the Chicago Fed.
"At some point, you always make your judgment as to, well, this is close enough in line with what I think the appropriate policy is," he said of a hypothetical Federal Open Market Committee decision later this year to raise rates. "Given the data improving and my outlook, we could see one rate increase this year, even if I would prefer none until we saw inflation much more strongly."
The rate-setting FOMC, on which Evans is a voter next year, has so far this year held steady its benchmark federal funds rate following an increase in December that marked the first in nearly a decade. Underwhelming growth and rising uncertainty about the global economy have weighed on policy makers' earlier projections for a faster pace of hikes.
Investors see only slightly better than even odds of a rate hike between now and the end of next year, according to prices of federal funds futures contracts.
Inflation Overshoot
Evans suggested the U.S. central bank should consider engineering a slight overshoot of its 2 percent inflation target to protect against the risk of longer-term deflationary pressures. A Commerce Department report showed Tuesday that the U.S. central bank's preferred measure, the price index of personal consumption expenditures, rose 1.6 percent in the year through June after stripping out volatile food and energy prices.
"We ought to get to a point where the probability that inflation is above 2 percent is somewhat higher than the probability that we are going to continue to under-run it," the Chicago Fed chief said. "One way to do that is if we sort of go through 2 percent a bit -- I would say we can do that in a controlled fashion."
Evans said he expects economic growth to pick up in the second half of this year following disappointing readings in the first two quarters, such that growth over the full year would average between 1.5 percent and 1.75 percent. That may or may not be enough for the unemployment rate to continue falling from 4.9 percent, where it stood in June, he said.
No Pressure
Even if the unemployment rate were to fall below 4.75 percent, the level the Chicago Fed estimates is consistent with maximum employment, "that's not likely to generate much in terms of additional inflation dynamics," Evans said, adding that inflation expectations are more important for making sure the central bank hits its target.
He also questioned conventional wisdom based on experience from the 1970s that says that the central bank must raise rates before it sees inflation at its target because monetary policy works with "long and variable lags."
"I just don't know what mechanisms continue to be in place to support the idea that the lags of monetary policy are long and variable -- it's a great phrase, but it's difficult to be very concrete about what it means," he said. "I think we should be careful in wondering how many things that we learned from previous periods are still really front and center, and still truly active."
Watch Next: Is Data Strong Enough to Withstand a Fed Rate Hike?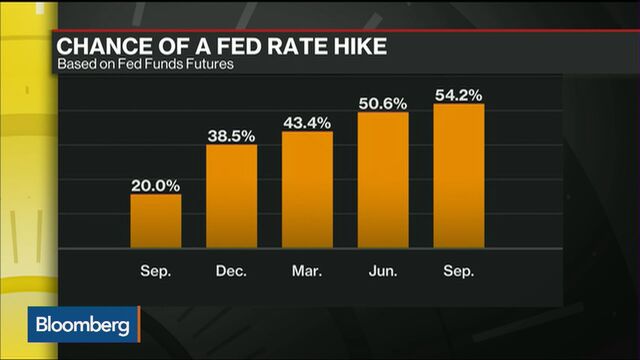 Before it's here, it's on the Bloomberg Terminal.
LEARN MORE