Brexit Bulletin: Banks in No Rush to Leave London
The finance sector reacts to Brexit, while the Chancellor faces pressure over his next move.
by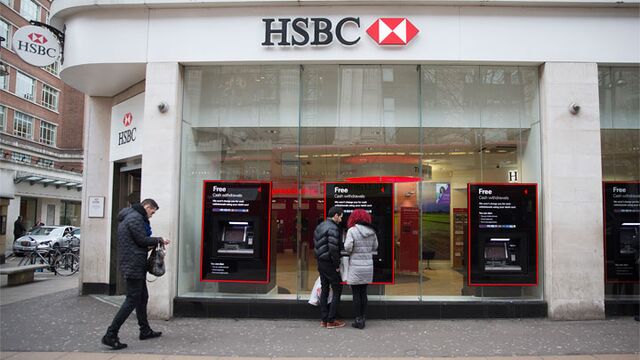 Sign up to receive the Brexit Bulletin in your inbox.
The chief executives of HSBC and Societe Generale see no urgency to move employees from London following the U.K.'s vote to leave the European Union.
HSBC's Stuart Gulliver told Bloomberg it's too early to tell which parts of his business will be affected by Brexit, so there will be no rush decision on London staffing.
Societe Generale will adapt "when the time comes," Frederic Oudea said in BFM radio interview.
Perhaps more surprising: Standard Chartered CEO Bill Winters said it's even possible a Brexit deal wouldn't impact the financial industry. 
HSBC today removed a target of surpassing 10 percent return on equity by the end of 2017, citing economic and political uncertainties. Chairman Douglas Flint noted "exceptional volatility" after the referendum as his bank tried to reverse a stock slump by announcing a $2.5 billion share buyback.
Some See London Threat ...
London's role as a financial hub still risks being undermined if the U.K. loses the right to sell its financial products and services freely around the EU, lobby group TheCityUK said on Wednesday. 
European companies that have come to rely on banks in London to raise capital and for complex financial advice will also suffer if something approximating so-called passporting rights is not part of the Brexit deal, the group said.
... And U.S. Repercussions
Bespoke Investment Group calculates that 49 percent of U.S. companies that reported during the first half of the earnings season mentioned Brexit. Financials led the way with 71 percent of them discussing the vote, while energy and consumer staples made the fewest references to it. 

Meanwhile, China is watching the decision to delay a joint nuclear power project as an early test of Prime Minister Theresa May's commitment to a "golden era" of relations promised by her predecessor.

Pressure on Hammond
Even as Bank of England Governor Mark Carney prepares to provide fresh monetary stimulus on Thursday, former central bankers are calling on Chancellor of the Exchequer Philip Hammond to do his bit for the economy with fiscal policy.
"The bank is in a much more constrained position in a world where monetary policy is likely to be less effective," former Deputy Governor Charlie Bean said at a conference organized by Fathom Consulting on Wednesday.

Economist Charles Goodhart, who also once worked at the bank, said at the same event that "we do need a short-run fiscal impulse; the problem is how we get there" without worsening the government's long-term finances. Hammond has promised to "reset" fiscal policy later this year.
Scott Hamilton of Bloomberg details Carney's options, from rate cuts to corporate bond purchases.
Adding to the arguments for action, data today showed Britain's services sector, the largest part of the economy, is shrinking at the fastest pace in seven years. 
By contrast, euro-area economic output accelerated to the highest in six months, signaling manufacturers and services providers on the continent are shrugging off Brexit concerns. Still, German parts-maker Continental said U.K. car sales would probably drop in the second half. 
On the Markets
The pound dropped on speculation the Bank of England will ease policy, while European stocks were little changed. The shares of clothes retailer Next rose after it said it had seen little evidence of Brexit fears inhibiting consumers.  A gauge of global stocks fell for a third day as a rebound in European banks failed to trigger a broader recovery, and oil held below $40 a barrel. Futures on the S&P 500 and Dow Jones Industrial Averaged weakened in overnight trading.

Gilt yields may not spike even if the government does loosen fiscal policy. That's because bondholders reckon the Bank of England stimulus will be enough to support the world's best performing bond market of 2016, write Bloomberg's Lukanyo Mnyanda and Anchalee Worrachate.
And Finally...
Charles Goodhart has a tongue-in-cheek investment strategy in case Brexit marks the start of surging isolationism and protectionism around the world. "Take out an option in New Zealand land and buy a ticket to New Zealand two years hence," he said. "Get somewhere well away from where we are."
For more on Brexit follow Bloomberg on Twitter, Facebook and Instagram, and see our full coverage at Bloomberg.com
Watch Next: Here's How to Avoid Another Brexit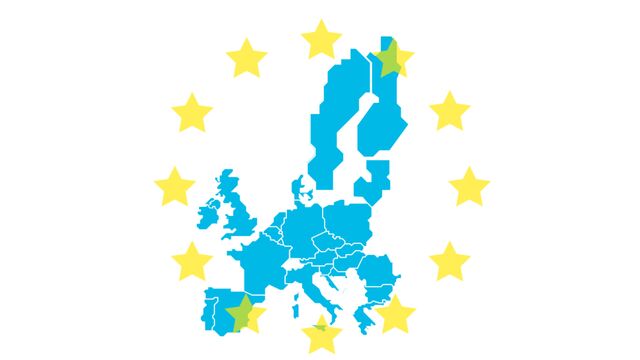 Before it's here, it's on the Bloomberg Terminal.
LEARN MORE