Photographer: Felipe Caparrós Cruz/Getty Images
Health Care
These Drugs Could Save the U.S. Billions of Dollars. Would You Take Them?
One class of generic biologics is similar in safety and effectiveness to its brand-name counterparts, a study finds.
By
They used to be considered unlikely challengers to brand-name biologic drugs. Now some estimate (PDF) that they could save the U.S. health-care system tens of billions of dollars by 2024—once they win regulators' approval.  
So what is it about generic biologics that has changed? Mainly the viability of these complicated drugs that are made from living cells, compared to their brand-name counterparts, and how big drugmakers think about them. 
"A similar drug for less money—what's there not to like about that?" said Dr. Caleb Alexander, lead author of a study, released on Monday in Annals of Internal Medicine, comparing generic biologics with their brand-name counterparts, and co-director of the Johns Hopkins Center for Drug Safety and Effectiveness. Alexander and the other researchers found that one class of generics was similar to its branded counterparts in safety and effectiveness.
A number of hurdles must be cleared before the U.S. sees savings from what Alexander called a "whole new world" of drugs. Among these obstacles are intellectual-property battles, Food and Drug Administration review and approval, and the skepticism of many physicians and patients.
Even for small-molecule, chemically synthesized drugs, which are less difficult to produce and make up the vast majority of drugs on the market, there is still significant mistrust of generics. And that's with a decade of safety and effectiveness research showing that generics perform similarly within FDA standards, said Ameet Sarpatwari, an instructor in medicine at Harvard Medical School who wasn't involved with the study.
"It is an important contribution, but there's more to be done" on other classes of biologics, Sarpatwari said of the study.
The researchers analyzed 19 studies around the world conducted through April. They found that, for a class of anti-inflammatory generic biologic drugs used to treat rheumatoid arthritis, inflammatory bowel disease, and psoriasis, outcomes were comparable to those for brand-name biologics. Because of the limited body of evidence about generic biologics—particularly in the U.S., where only two have been approved by the FDA—researchers are hesitant to extrapolate to other classes, Alexander said.
It will probably be easier to assess the safety of these generic drugs with a slew of them coming down the pipeline in the U.S. Murray Aitken, executive director of the IMS Institute for Healthcare Informatics, said more than 50 biosimilars, as they are known, are in clinical development. Depending on the regulatory approval process, many could reach the market in the next five years, he said. Aitken wasn't part of the study.
IMS previously estimated that biologic drugs of all kinds will make up about 20 percent of the pharmaceutical market in 2017, and some think the biosimilars among them could cost 75 percent less than the drugs they mimic. Despite the cost and complexity of producing biosimilars, Aitken noted that manufacturers such as Samsung Bioepis and LG Life Sciences are moving quickly to ramp up manufacturing capacity, and many such drugs are already available in the European markets.
"There have been no issues related to their quality, and their costs are lower than the reference drugs,'" Aitken said.
Harvard's Sarpatwari cautioned against extrapolating from the study but noted that the European Medicines Agency's standards for approval are similar to the FDA's.
"From an objective standpoint, if those standards are applied in the same way, you should expect a comparable outcome in terms of these products being safe and effective," he said. 
Alexander and Aitken both said they would like to see more research and closer monitoring of biosimilars' interchangeability with brand-name drugs before they would use them or have their families use them. Sarpatwari said he is already comfortable with them.
Companies have a long way to go to persuade consumers, but with the resources going into biosimilars and the growth of biologic drugs in general, consumers could see cheaper drug options not far down the road.
"This is a fast-moving space, in terms of the availability of biosimilars and their potential role and contribution to the U.S. health care system," Aitken said.
Watch Next: Why Do Drug Prices Keep Going Up?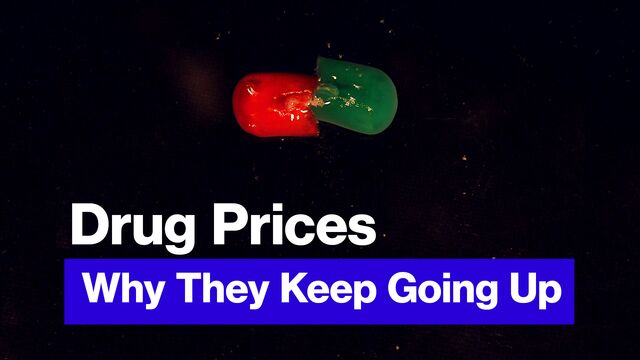 Before it's here, it's on the Bloomberg Terminal.
LEARN MORE