Nintendo Benefits From Pokemon Go Halo as 3DS Game Sales Double
By and
Shipments of Pokemon Omega Ruby and Alpha Sapphire surge

The games retail for about $45 and debuted in late 2014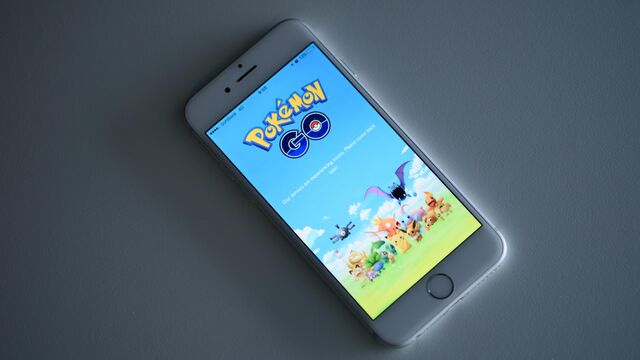 Nintendo Co. appears to be benefiting from Pokemon Go after all, just not in the way investors had originally thought.
The Kyoto-based company said last month it didn't expect the app's runaway success to have much direct effect on profits, but Pokemon Go seems to be casting a halo that is helping Nintendo's other businesses. Shipments of Pokemon Omega Ruby and Alpha Sapphire, games for the 3DS handheld device, have more than doubled in Japan since the Pokemon smartphone app debuted in early July, according to data from gaming magazine Famitsu. The titles, which retail for about 4,600 yen ($45) each, have been available in Japan since late 2014. Weekly sales have almost reached 8,000 units, the publisher said, compared with 3,241 shipments during the first week of July.
The bump may help lift investor sentiment in Nintendo, which has seen about $10 billion erased from its market value since warning July 22 that the financial impact from Pokemon Go will be limited. Not only do older titles tend to have higher profit margins, but the resurgent popularity suggests that gamers' appetites may extend beyond Pokemon Go. That may also help support sales of a pair of new Pokemon-themed 3DS titles due out later this year.
"Pokemon Go's worldwide popularity" should increase "sales of the two role-playing games Pokemon Sun and Pokemon Moon," Mitsubishi UFJ Morgan Stanley Securities Co. analyst Hirotoshi Murakami wrote in a report. The two titles are scheduled to go on sale in November and be available for the 3DS.
Murakami estimates that 3DS titles will account for 31 percent of Nintendo's gross profit this fiscal year, compared with 4.8 percent for smartphone games. The Kyoto-based company keeps a higher share of profits from the 3DS business.
"It is true that since Pokemon Go's release, interest in Pokemon has risen and sales of related games have risen globally," said Nintendo spokesman Yasuhiro Minagawa. "The mood has become positive ahead of the November launch."