Real Estate
Miami's Richest Home Owners All Want These Over-the-Top Amenities
As told by Kobi Karp, their mega-mansion architect of choice.
By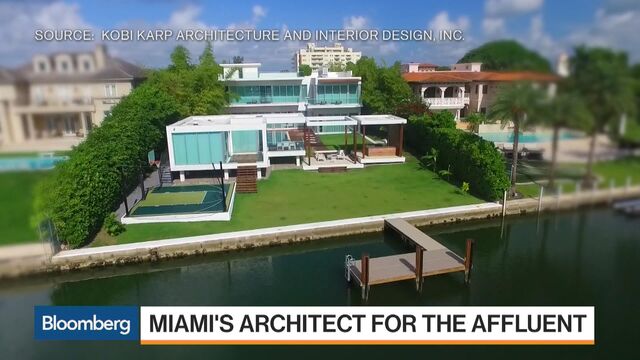 In 2012 Miami-based architect Kobi Karp transitioned from designing luxury resorts to designing private, stand-alone mansions. "When you walk into a beautiful hotel and say, 'I wish I had this bathroom in my house,' my job is to make sure that bathroom is actually in your house," Karp said.
Not many people would describe the Miami residential market as modest, but in Karp's telling, when he began to design residences the area was flooded with smaller, bungalow-style houses built in the 1930s and 1940s.

"What became apparent is that the individuals coming to Miami wanted a home that didn't exist," he said. They wanted something bigger, and Karp, along with fellow architects and developers, were more than happy to oblige. Just four years later, Karp's firm has designed "around 20" houses, from 15,000 square feet to 30,000 square feet, for clients ranging from such basketball stars as Juwan Howard to chief executives like Barry Sternlicht, founder of Starwood Capital Group.

While Karp has a diverse range of clients ("diverse" being a relative term for the sliver of people who can afford houses that cost from $5 million to $40 million to build), there are certain unifying amenities—all of which involve entertainment—that Karp's clients want. And while it's impossible to claim with authority that these features are specific to Miami, it would require a significant suspension of disbelief to imagine that any of the following design components would look at home on, say, Nantucket. See for yourself.
The Rooftop Terrace/VIP Room

"Some people who have a lot of entertainment, a lot of parties, they want to break away," Karp said. Roof terraces are the perfect solution. On a rooftop, "you're the VIP, you're up above the treetops," he said, adding that his rooftops are rich in outdoor features. "They might have a plunge pool or jacuzzi, but certainly a summer kitchen," Karp said, adding that the terraces will often feature seating elements called "waterproof poufs."
Dramatic Up-Lighting

"Nobody [in Miami] wants to see a light fixture, unless it's decorative," Karp said. "Everything is hidden." That's true for the interior of a house, but it's profoundly the case outdoors. "We'll bury low-voltage lighting into the landscaping, and it will throw the light, 30, 50 feet away to light palm tree canopies," Karp said. "We have lots of trees in Miami, you light them up at night and they become unique." Karp also uses hidden lights to illuminate the house itself. "Lighting is very important for the image of the house when you drive up," he said. "We use it to highlight the elements of a facade."
Glass Elevators
"Ninety percent of my houses have elevators," Karp said. "When you're a little bit old, or a little bit drunk, an elevator really helps." The elevators Karp designs are usually glass, which makes riding up and down floors experiential, rather than simply utilitarian. A final point: "An elevator will obviously take you to the bedrooms, but it's crucial that they take you to the rooftop, too," Karp said.
Garden Follies & Outdoor Living

"Indoor/outdoor living is a very important component of entertainment," Karp said. "So pool areas and the family living/dining areas that open onto the pool are really important."
Karp also likes to include a poolside "cabana or casita," which he designs as a "floating horizontal slab." While this isn't a particular novelty—most people with pools also have pool chairs—it has modernist flair with a pragmatic component: "It's a horizontal folly, but it gives sun protection," Karp explained.
Watch Next: The Best Luxury Beach Resorts to Hit This Summer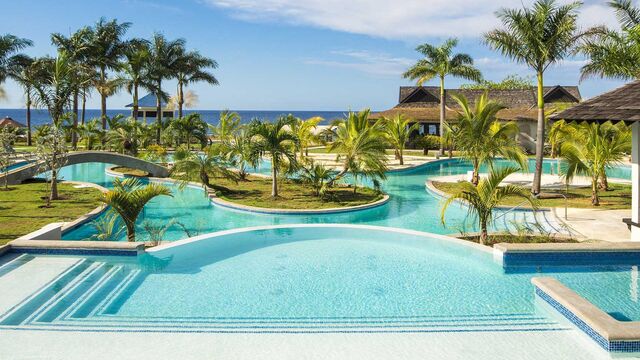 Before it's here, it's on the Bloomberg Terminal.
LEARN MORE