Aussie Declines as RBA Rate Cut Wrong-Foots Bullish Hedge Funds
by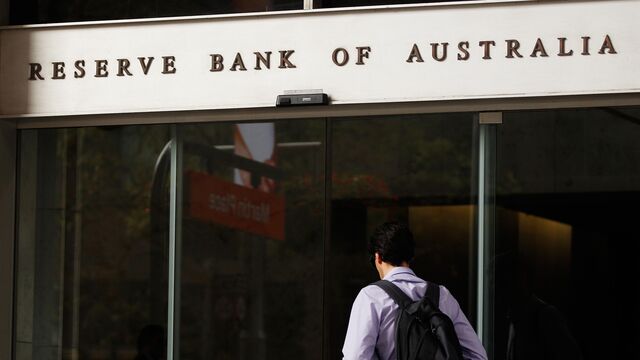 Australia's dollar fell after the central bank cut interest rates to a record, wrong-footing hedge funds betting on the currency's strength.
The Aussie weakened against its 16 major peers after Reserve Bank of Australia Governor Glenn Stevens and his board lowered the cash rate by 25 basis points to 1.5 percent, as predicted by 20 of 25 economists surveyed. Swaps traders saw about a 75 percent chance of a cut earlier Tuesday, helping to drive down Australian bond yields to unprecedented levels. The Aussie economy is struggling to gain momentum amid weak inflation, record-low wage growth, and a currency that strengthened as much as 15 percent from its January trough.
"Interest-rate differentials between Australia and the U.S. are not supportive of the recent strength in the Australian dollar," Roy Teo, a senior currency strategist at ABN Amro Bank NV, in Singapore, wrote in a research note before the policy decision. "Our target is 73 U.S. cents."
The Aussie slid 0.4 percent to 75.09 U.S. cents at 2:33 p.m. in Sydney.
Australia's central bank cut rates as it moves to counter disinflation and support a labor market hampered by high levels of part-time work and underemployment. Core inflation and wage growth are both at record lows and the Aussie has rebounded about 10 percent from its mid-January trough.
Hedge funds betting on the currency's gains have outnumbered those expecting declines in the past month amid waning expectations for U.S. interest-rate increases. The price of iron ore, Australia's biggest export earner, has surged almost 30 percent since early June.
Australia's 10-year bond yield fell to 1.81 percent, while the three-year yield dropped to 1.37 percent.
Before it's here, it's on the Bloomberg Terminal.
LEARN MORE