The Car of the Future Is Coming to Life in the Mojave Desert
Armed with A.I. software and some insane ideas, Hackrod looks to change auto manufacturing forever.
Bloomberg News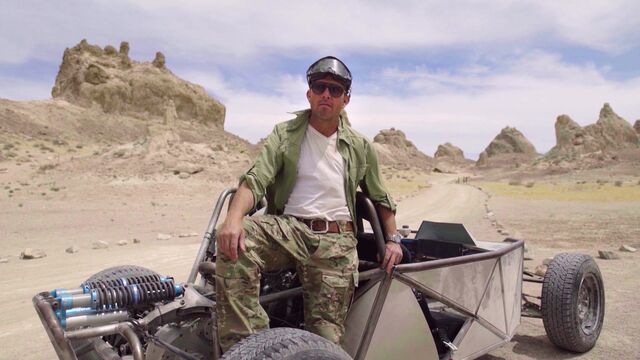 When Mouse McCoy was all of eight years old, he convinced his movie producer parents to move from L.A. out to the Mojave Desert. Mouse wanted to race motorcycles and needed to be where such behavior was not just tolerated but encouraged. Years later, Mouse justified his parents' decision. He became a champion racer and used those skills to become a stuntman and then a movie director.  
Hello World's Ashlee Vance has traveled to the Mojave to find out about Mouse's latest venture, a start-up called Hackrod. Mouse and a team of car junkies and tech experts hope to change the way vehicles are designed and built. They're using artificial intelligence software from Autodesk to come up with chassis designs and then heading out to the Mojave to test the car's performance with sensors, 3D mapping of the terrain, and even brain monitors to see how people react to the rides. 
Mouse and his crew aim to prove that modern tools have made it possible to match car designs with drivers' tastes. Their mission is in its early days, but it's already an incredible amount of fun to watch them work.
Before it's here, it's on the Bloomberg Terminal.
LEARN MORE