Foreign Appetite For U.S. Securities Has Taken a Drubbing
Chinese and Middle Eastern investors have other priorities.
By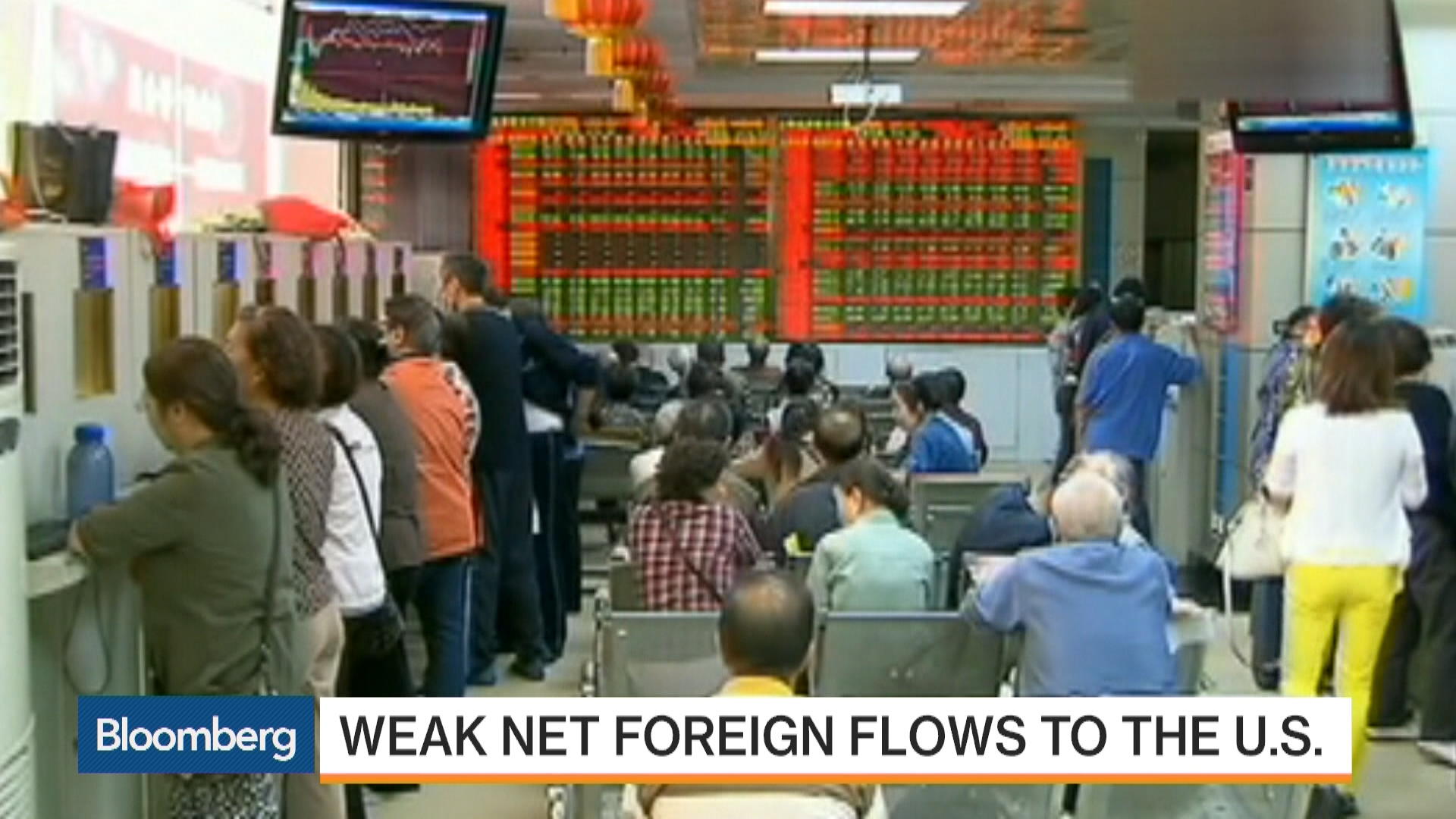 It wasn't supposed to be this way.

When the Federal Reserve hiked benchmark rates in December, the initial jump in the short-end of the nominal U.S. yield curve raised expectations that foreign buyers would snap up the country's assets, thanks to their yield relative to those of other developed markets ravaged by low policy rates. 

In fact, net foreign flows to the U.S. have been decidedly weak this year, thanks to an exodus by foreign central banks and sovereign wealth funds, who've been dumping U.S. securities in order to raise cash to put to work at home.

In May, official institutions abroad raced out of U.S. stocks and bonds with $26 billion of outflows. Private buyers abroad were, by contrast, net buyers of U.S. securities, but that wasn't enough to keep the total positive: foreign flows out of U.S. securities totaled $11 billion, according to the most recently available data in May, sharply reversing April's $80.4 billion of inflows.

Don't let April's high number fool you: the historic significance of this weak flow story is laid bare by analysts at Ned Davis Research Inc., led by Joseph F. Kalish, in a research report published Thursday. Looked at on a rolling 12-month basis, inflows to the U.S. from foreign investors fell to $47.2 billion as of May, which is the second-lowest reading since the same month of 1992, the analysts say.