Fed's Kaplan Says September 'On the Table' If Data Support
Bloomberg News
Dallas chief says GDP may be revised, more jobs reports coming

Brexit will have a 'marginal negative effect' on U.S. growth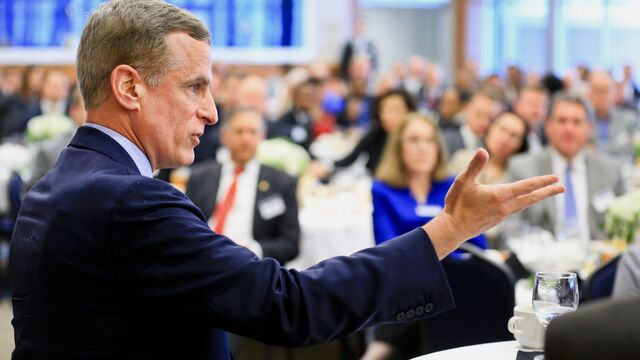 Federal Reserve Bank of Dallas President Robert Kaplan said a rate increase at the next policy meeting in September is still possible even after a report last week showed second-quarter growth was weaker than expected.
Growth data will be revised and Fed policy makers will get two more employment reports before the next meeting, Kaplan, who will have a vote on monetary policy next year, said Monday in a Bloomberg Television interview in Beijing. He said the Dallas reserve bank's 2016 growth forecast will still probably call for an expansion of just less than 2 percent.
"September is very much on the table but I think we'll have to see how events unfold and so it's too soon to jump to a conclusion," Kaplan said. "We still believe the consumer will be strong in 2016, but it makes us also be very watchful for the next number of data releases to see what trend we're on."
To watch Kaplan's interview with Bloomberg click here.
The Federal Open Market Committee left interest rates unchanged Wednesday while saying risks to the U.S. economy have subsided and the labor market is getting tighter, suggesting conditions are getting more favorable for an increase in borrowing costs. Data released Friday showed gross domestic product rose at a 1.2 percent annualized rate in the second quarter, less than the 2.5 percent economists forecast in a Bloomberg survey.
Watching, Waiting
Chair Janet Yellen and her colleagues have been watching for evidence of how headwinds from abroad, including fallout from the U.K. decision to leave the European Union, will affect U.S. hiring and progress in lifting inflation toward their goal of 2 percent. Kaplan said the market reaction to Brexit has now been priced in and that he'll be waiting to see whether it affects the outlook for EU membership by other countries in coming years.
"It's certainly not a positive for global growth at a time when we need more growth," Kaplan said. "Our own working assumption is that it'll have just a modest or marginal negative effect on U.S. GDP growth."
Flatter Path
Kaplan's comments followed those earlier Monday by New York Fed President William Dudley, who said investors are underestimating how many times the Fed will raise rates this year and next, but they're probably right about the pace being slower than previously thought. Investors put the chances of a rate hike by the end of the year at roughly one in three, according to the prices of federal funds futures contracts.
"Directionally, the movement in investor expectations towards a flatter path for U.S. short-term interest rates seems broadly appropriate," Dudley said at a forum in Bali. However, "it is premature to rule out further monetary-policy tightening this year," Dudley said, spelling out that investors may be giving insufficient weight to the chance of the economy performing better than expected, or headwinds from abroad fading.
Asked about the need for global coordination to boost growth, Kaplan said that Fed officials need to be sensitive to the currency impact of policy because the dollar can have ripple effects on other countries. He said the question of whether to coordinate action is more appropriate for Yellen or other government policy makers to answer, while adding that the Fed should widen its scope to look more widely at the world landscape.
'Think Globally'
"I do believe strongly that to be a central banker to the United States today you've got to think globally," Kaplan said. "What happens today, for example in China, which is why I'm here visiting, can transmit not only through the underlying economy but also very quickly through financial markets."
Kaplan cited China's market turmoil in January and February and its transmission into global tightening of financial conditions as reasons why the Fed must be aware of global financial and economic linkages. The central bank's charter from Congress charges it with working toward a dual mandate of price stability and full employment for Americans.
"We've got to be aware of policy divergence and also we've got to be aware what's going on around the world, because in a more global world it can affect the United States much more quickly," he said. "That's got to be a key part of our jobs even though we understand our primary responsibility is to be central bankers to the United States."
Kaplan was a professor of management practice and a senior associate dean at Harvard Business School before joining the Dallas Fed last year. Before joining Harvard, he spent 22 years at Goldman Sachs Group Inc. and was vice chairman in charge of investment banking when he departed.
— With assistance by Tom Mackenzie, and Jeff Kearns
Before it's here, it's on the Bloomberg Terminal.
LEARN MORE