Dudley Says He Won't Rule Out More Fed Tightening This Year
by and
Investors 'appear to be too complacent' on rates, Dudley says

Headwinds, from election to tight credit, dampen outlook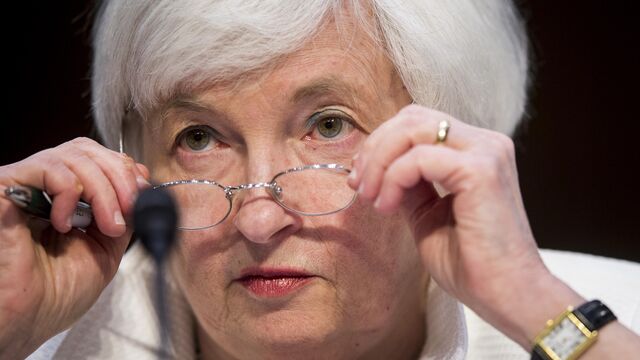 Investors are underestimating how many times the U.S. central bank will raise interest rates this year and next, but they are probably right about the pace being slower than previously thought, said Federal Reserve Bank of New York President William Dudley.
"Directionally, the movement in investor expectations towards a flatter path for U.S. short-term interest rates seems broadly appropriate," Dudley said in remarks prepared for a speech Monday at a conference in Bali.
However, "it is premature to rule out further monetary policy tightening this year," Dudley said, spelling out that investors may be giving insufficient weight to the chance of the economy performing better than expected, or headwinds from abroad fading.
"If the incoming information validates my view of the outlook, then I believe that U.S. monetary policy will likely need to move at a faster pace than implied by futures prices towards a more neutral posture as the labor market tightens further and U.S. inflation rises," he said.
Investors put the chances of a rate hike by the end of the year at roughly one in three -- and the odds of a rate hike by the end of next year only slightly better than even -- according to the prices of federal funds futures contracts. That follows the Federal Open Market Committee's decision last week to leave its benchmark policy target range unchanged and weaker-than-expected data on growth in the second quarter.
Chair Janet Yellen and her colleagues have been watching for evidence of how headwinds from abroad, including fallout over Britain's decision to leave the European Union, will affect U.S. hiring and progress in lifting inflation toward their goal of 2 percent.
Dudley said interest rates are low because investors appreciate that the FOMC "needs to take a risk management approach in its conduct of monetary policy," especially at a time when the outlook for the U.S. consumer is softening, credit remains tight, the U.S. presidential election could dampen business investment, and the Fed has fewer tools to fight a downturn in the economy than an upswing.
'Too Complacent'
Still, given a forecast that growth will average around 2 percent over the next 18 months, investors "appear to be too complacent" about the outlook for higher rates this year and next, he said.
The New York Fed chief also pointed to increased correlations across financial asset classes and emerging sources of global interconnectedness that policy makers must take into account, using U.K. voters' decision in June to leave the European Union as an example.
"Consider the many different channels of potential Brexit influence -- not only the impact on international trade and global interest rates and currencies, but also on bank equity prices and on political uncertainty," he said.
Global Concerns
Dudley said at a press conference after his speech that the Fed must take the global economy into consideration, that international developments are important for the U.S. outlook, and that the effect of Fed policy goes far beyond the country's borders. 
Policy makers want to communicate clearly, conduct policy consistently, and do so in a way that "people can think along with us," Dudley told reporters in Bali. He said the central bank wants to avoid a repeat of the so-called taper tantrum in 2013, when then-Fed Chairman Ben S. Bernanke's comments to lawmakers about slowing the pace of asset purchases roiled global markets.
The U.S. central bank has been on hold since it raised its target range for the fed funds rate by a quarter-point in December to 0.25 percent to 0.5 percent, ending seven years of near-zero rates. The rate-setting FOMC next meets Sept. 20-21.
Dudley said the November presidential election won't impact the Fed's thinking on monetary policy, describing the institution as "assiduously" non-political. Instead, the bigger driver will be economic conditions such as how quickly spare slack in the labor market is absorbed.
"If that all happens very quickly, I could definitely see the Fed raising interest rates even prior to the election possibly, but if it happens very slowly we are going to go much more slowly," he said.
Before it's here, it's on the Bloomberg Terminal.
LEARN MORE