Trump NATO Threat Less Scary to U.S. Ally Than Russia Drills
by
Estonian defense chief calls collective security 'fundamental'

Baltic nation is 'constantly on guard' for moves from Russia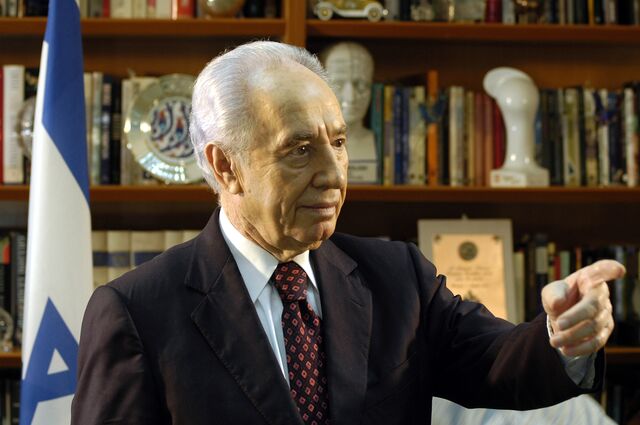 To one U.S. ally in eastern Europe, there's a more pressing concern than Republican presidential nominee Donald Trump questioning NATO's binding principle.
Estonia, a Baltic nation of 1.3 million people, dismisses Trump's comments as pre-election posturing and has no doubt the U.S. will honor its commitments to the North Atlantic Treaty Organization. More worrying are Russian military exercises on the two nations' shared border. Rather than being defensive, the drills are offensive in nature, according to Estonia's defense minister, who says Russia has hundreds of thousands of "well-equipped troops" nearby.
"Its economy is doing badly, living standards are declining, elections are coming -- it's certainly possible to construe something to divert people's attention from the real problems in Russia," Hannes Hanso said Friday in an interview in Tallinn, the capital. "We must constantly be on guard."
After Russia's annexation of Crimea, the Baltic region -- with its large Russian-speaking minorities -- has often featured in war-gaming involving President Vladimir Putin. Trump's remarks that the U.S. should only defend allies that have "fulfilled their obligations" alarmed some in eastern Europe. While Estonia is one of five NATO members to meet the alliance's military-investment target, and the bloc is bolstering its presence, the RAND Corporation said last year that a Russian lightning strike could reach Tallinn in 36 to 60 hours.
Summit Plan
NATO decided at a summit last month in Warsaw that it would sending one allied battalion, with up to a thousand troops, to each of the Baltic countries and Poland, where U.S. company-sized units have been deployed so far. The move is an attempt to increase the costs to Russia of any possible aggression. While Russia has repeatedly said it has no intention of attacking, close encounters of its aircraft with U.S. naval vessels in the Baltic Sea have added to tensions.
Russia is ready to cooperate with the Baltic countries and Poland, as well as non-aligned Sweden and Finland, "to address mutual concerns over military activities in border regions," Deputy Defense Minister Anatoly Antonov said Monday in a statement. NATO officials may visit Moscow next month to discuss an accord to ensure all military flights over the Baltic Sea are visible to civil aviation controllers, he said.
British Unit
Estonia aims to to be ready for the arrival of a British battalion-sized unit by the first quarter next year, according to Hanso.
"It's important this would be a unit capable to operate independently and armed with heavy equipment," he said. "This could include both armed personnel carriers as well as tanks."
Trump's comments, in an interview with the New York Times, referred to NATO members that don't spend the required 2 percent of gross domestic product on defense. Latvia and Lithuania, which, like Estonia are former Soviet republics that joined the bloc in 2004, will fall short of that goal at about 1.5 percent each this year, according to NATO data.
Trump has also been accused of leaning toward Russia on some foreign-policy issues, saying last week that he'd consider recognizing Putin's 2014 annexation of Crimea from Ukraine. When asked about defending the security of countries such as Estonia, Trump supporter and former House Speaker Newt Gingrich said he's not sure the U.S. should "risk a nuclear war over some place which is the suburbs of St. Petersburg."
Nevertheless, Hanso, 44, played down the presidential contender's stance on NATO. The alliance's mutual-security guarantee, under which an attack on one member is deemed an attack on all, is "fundamental," he said.
"We have no reason not to trust the present or future U.S. administration regarding our common vision of collective security," Hanso said. "The Western world has to be united and this is the reality everyone has to put up with at the end of the day."
Before it's here, it's on the Bloomberg Terminal.
LEARN MORE