Brazil's Plan for Deadbeat Taxpayers: Pawn Them Off to Investors
by
Government considers securitizing $18 billion of old tax debts

Move would be a boon to distressed market and ease budget gap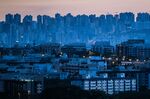 Brazil is taking a cue from its biggest banks and seeking to sell nonperforming receivables. Only it's not bad loans the government wants to unload -- it's deadbeat taxpayers.
Brazil's budget and finance ministers said this month the federal government is planning to securitize a portfolio of outstanding tax debt that may reach 60 billion reais ($18 billion). If the plan is successful, it'd be a boon for a nascent distressed-debt market that's gained steam in recent years as state bank Caixa and private lenders such as Itau Unibanco Holding SA pawn off delinquent loans amid the worst recession in a century.
Investors say it's an unusual move -- though not all that surprising -- in a country that's been searching every nook and cranny of its balance sheet for fast cash to finance a projected 139 billion-real budget hole next year. While the U.S. Internal Revenue Service has teamed up with private debt collectors in the past, Bank of America's Andre Suguita said he's not aware of any other nation that's securitized the liabilities and sold them outright to investors.
"A lot is still unknown, so it's difficult to say what the market demand will be," said Suguita, executive director for illiquid-credit trading in Latin America for Bank of America, which entered Brazil's market for distressed debt in 2005. "If conditions are perfect, it could be a blockbuster."
The bill to allow securitization has been sent to Acting President Michel Temer's chief of staff to submit to congress, and the Senate could vote on it in the next few weeks, said Felipe Salto, an economist who helped draft the legislation.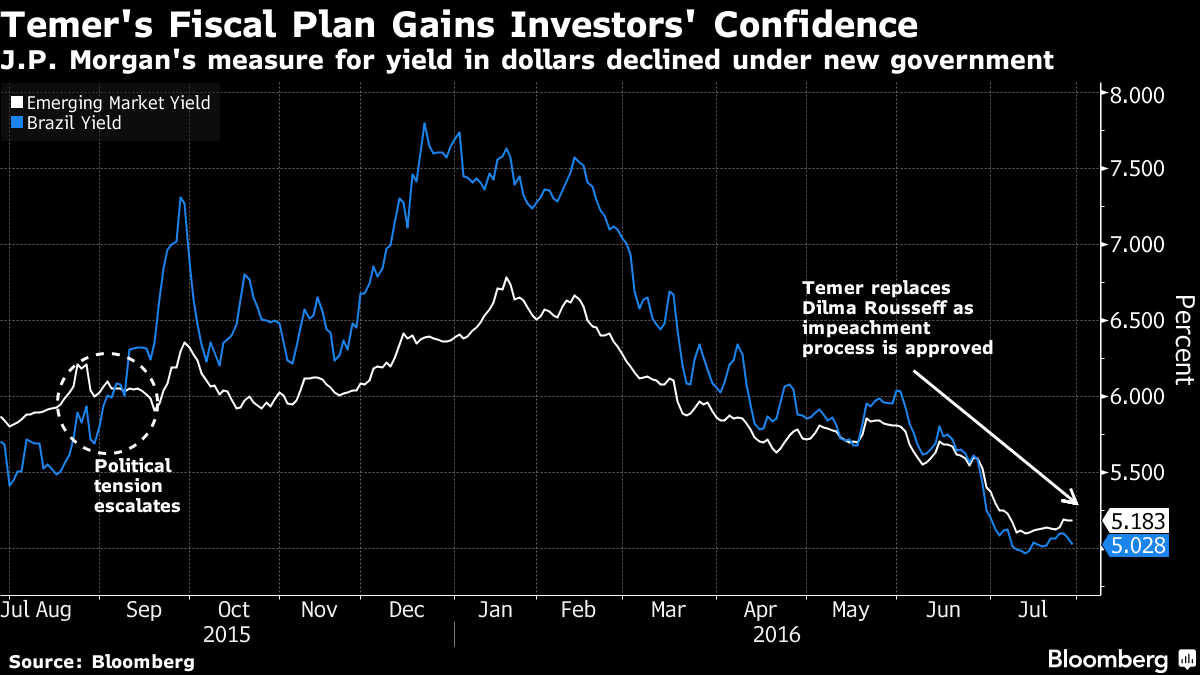 Godofredo Barros, partner and chief executive officer at Ipanema Group, said demand will all depend on the details: How will the securities be structured, what sort of repayment schedule do the taxpayers already have and, of course, what sort of discount is the government offering?
"Markets will be very interested in investing in this debt so long as the government is absolutely transparent during the process," he said from Sao Paulo. "And the current economic team is capable of doing that." Ipanema has a distressed-debt portfolio with a face value of 10 billion reais.
Finance Minister Henrique Meirelles and Budget Minister Dyogo Oliveira have hinted that the government's portfolio will comprise, at least in large part, loans of companies that are already taking part in a voluntary repayment program. That's a key component in whether the offer ends up being well-received by investors, because it shows a willingness by companies to repay their bills, Suguita said.
Instead of run-of-the-mill tax dodgers, it'd be the "crème de la crème," he said. "No doubt, it's possible to come up with a deal that pleases markets, but the quality of the debtors in question is crucial."
Brazil's real declined 0.5 percent to 3.2655 per dollar on Monday.
Before it's here, it's on the Bloomberg Terminal.
LEARN MORE