Virgin Galactic's Next Big Bet
Branson heads to the Mojave Desert to keep his space dream alive.
Bloomberg News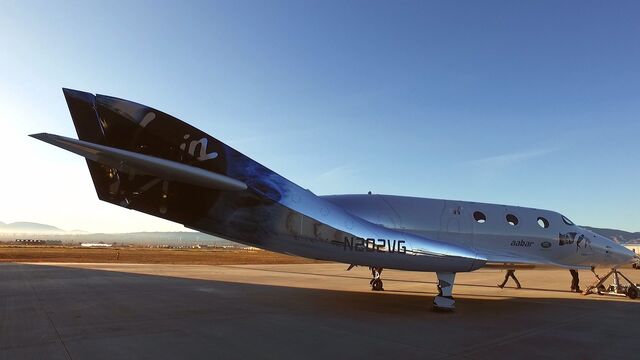 In 2014, disaster struck Richard Branson's Virgin Galactic. The company's experimental spaceship tore apart and crashed during a test flight, killing the co-pilot and injuring the pilot. The crash added tragedy to a string of delays and disappointments for the company, which Branson founded in 2004 to make space tourism routine. This year, Virgin Galactic came back with the unveiling of the beautiful SpaceShipTwo.
Hello World's Ashlee Vance went to the desert to attend the SpaceShipTwo press event at the Mojave, Calif., airport and to find out how much resolve Branson has left. With his typical flair, Branson brought the spaceship out amid a sea of champagne and celebrities and huge helpings of optimism. Flashing his brilliant smile, he said that the world's wealthiest people will be able to travel to space soon. Some more of us will follow, someday.
Before it's here, it's on the Bloomberg Terminal.
LEARN MORE