pursuits
Redstone Can't Avoid Suit Over Removal of Viacom Directors
By
Delaware judge rejects Redstone's request to dismiss lawsuit

Trial over Viacom directors' removal scheduled for October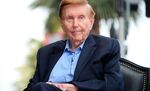 Billionaire Sumner Redstone can't avoid a lawsuit challenging his removal of directors from the board of Viacom Inc. At least not yet, a judge ruled.
The decision by Delaware Chancery Court Judge Andre Bouchard allows the case by ousted Viacom director Fred Salerno to go forward with a trial scheduled for October, the same month two other courts will hear cases over recent decisions by the media mogul.
"What's at stake here is nothing less than the governance of a multibillion-dollar company," Bouchard said. "My focus is whether a 90-year-old man in a rapidly declining state of health had the mental capacity" to take the actions attributed to him.
Bouchard is overseeing one of two lawsuits brought by former members of Redstone's inner circle since May as the billionaire seeks to reassert control over his $40 billion empire by rearranging Viacom's management and removing two people from a family trust that will control the company.
Massachusetts Ruling
A judge in Massachusetts on Thursday set an October trial date to determine whether Viacom Chief Executive Officer Philippe Dauman was wrongfully ousted from the trust. Dauman claims Redstone was incapacitated when he made the decision.
Redstone is facing accusations that his mental health has declined to a point where he's being influenced by his daughter, Shari Redstone, upsetting years of careful estate and succession planning. The fight over the billionaire's holdings has overshadowed Viacom for months, delaying deals and leaving many questioning what's next for the company, which owns Paramount Pictures, MTV and CBS Corp.
The judge in Massachusetts denied a request for an immediate medical examination of Redstone and instead ordered the media mogul to produce his health records. Bouchard told lawyers on Friday that those records should also be made available in the Delaware case. He didn't rule out the possibility of an independent medical evaluation at some point.
'Human Dignity'
"We're dealing with issues of human dignity in the context of a very heated corporate dispute," Bouchard said in cautioning both sides to gather evidence in a "dignified" manner in coordination with cases in Massachusetts and California, where Redstone has asked a judge to ratify his trust decisions.
"We are pleased the court has recognized the need to swiftly proceed to determine the serious issues of undue influence and Mr. Redstone's capacity," Viacom said in a statement. "This is the second court in two days that has refused to dismiss the matter and ruled that discovery will go forward. We look forward to revealing the truth as we prepare for trial in both Massachusetts and Delaware in October."
Redstone controls about 80 percent of the voting stock at Viacom and has a similar stake in CBS through his holding company National Amusements Inc. In the Delaware case, his lawyers argued he had the right to oust board members as chief executive of the holding company. Salerno, they said, had no standing to challenge Redstone's mental capacity as only the directors of the holding company may dispute the validity of their CEO's conduct.
'Severe Disabilities'
Salerno, Viacom's lead independent director, countered that 93-year-old Redstone has "severe disabilities and mental infirmities" and questioned his capacity to authorize the directors' removal.
While Redstone's lawyers argued that his competency shouldn't be raised in the Delaware case, Bouchard wasn't convinced and sparred with defense attorney Donald Wolfe at length on that point.
"The premise of your case is Mr. Redstone is of sound mind and he has the right to do what he wants with his shares," Bouchard said. "The other side paints a different picture of someone who is in dire health and who may be manipulated. There's a lot at stake here. How can I turn a blind eye to that?"
After issuing his ruling, Bouchard described as "troubling" the picture being painted of an isolated Redstone, telling lawyers that it's "fueling suspicions about his mental state."
Issues Irrelevant
Redstone's competency and the issue of Shari's influence are "irrelevant," Wolfe said, noting that it would require the court to parse a complicated relationship between father and daughter. "There is no end to the inquiries that could be brought within the umbrella of the allegations they made."
The media mogul has rarely been seen in recent years as he has stopped speaking at quarterly earnings calls and hasn't appeared at other public company events. He stepped down from the chairmanship in February, ceding the position to Dauman, his longtime protege.
Salerno, who has served on Viacom's board for more than 20 years, wrote an open letter to Redstone on June 14 urging his long-time friend to meet.
"Philippe hasn't been allowed to meet with you since early March," Salerno wrote. "And we're concerned that your voice -- and views -- are not being heard."
Not Trusted
Redstone responded the next day, telling Salerno in a statement that he no longer trusted Dauman or those who support him. On June 16, his holding company announced it was replacing Dauman, Salerno and three other directors.
The removals would have taken place regardless of Redstone's competency, his lawyer Robert Klieger argued, noting that the majority of National Amusements board would have voted to take the same action. The board is made up of Shari, her son Tyler Korff and David Andelman, a longtime attorney for Sumner who also sits on CBS's board. Shari's daughter Kimberlee Ostheimer, and Jill Krutick, a former media analyst, were named as Dauman's and Abrams' replacements.
"If the same action is voted to remove the five Viacom directors, my question would be what is the purpose of having a trial on Mr. Redstone's capacity and undue influence," Klieger said, suggesting that the court could allow National Amusements to revert to the old board, including Dauman and Abrams, for the sole purpose of taking another vote.
Edward Micheletti, an attorney for Salerno, said the reservations of National Amusements and Redstone's lawyers to make the billionaire available or discuss his health shows "they've got something to hide."
"What they're really doing here is asking the court to put judicial blinders on to the serious allegations Mr. Salerno raises in his complaint," Micheletti said.
Bouchard agreed, ruling that it's troubling that in National Amusements view, the only people who can determine whether Redstone is being manipulated would be a group that includes Shari, the alleged manipulator, and people beholden to her. The court is afforded flexibility under governing statutes to conduct an inquiry into Salerno's claims of misconduct, he said.
The Delaware case is In re Viacom, CA 12472, Delaware Chancery Court (Wilmington). The Massachusetts case is Dauman v. Redstone, 16-E0020, Massachusetts Probate and Family Court, Norfolk County (Canton).
— With assistance by Lucas Shaw, and Christopher Palmeri
(
Updates with Viacom statement in ninth paragraph.
)
Before it's here, it's on the Bloomberg Terminal.
LEARN MORE